March Reviews: Savage & Serene
"What More Could The Universe Want" by Dennis Sampson; "Ball Four: The Final Pitch" by Jim Bouton; "The Black Radio" music series by the Robert Glasper Experiment; Interview: poet Dennis Sampson.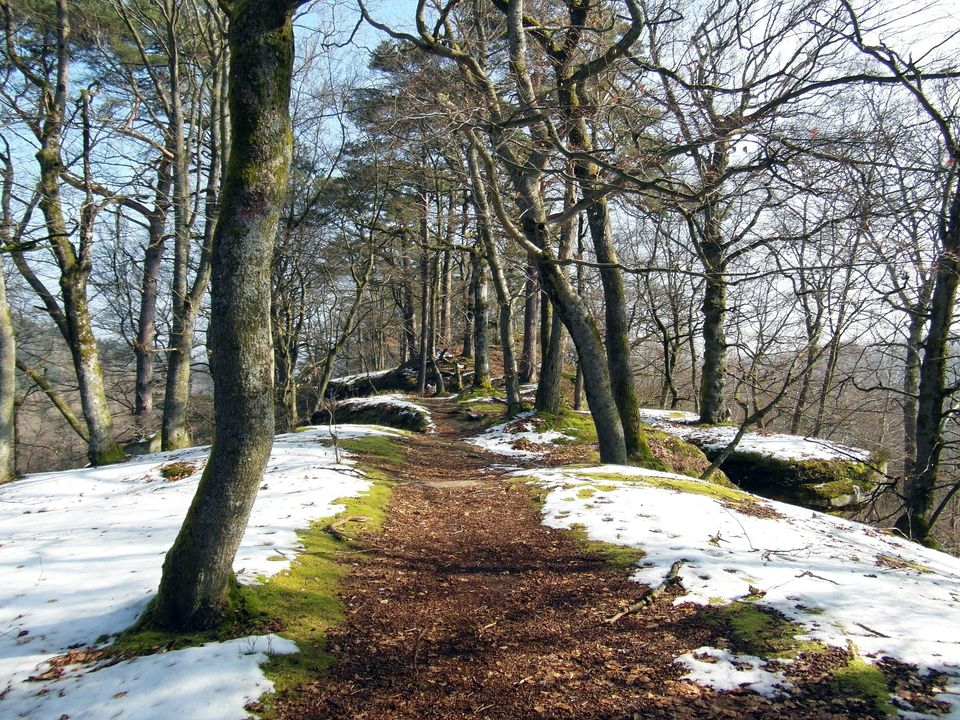 "Our life is March weather, savage and serene in one hour."
~ Ralph Waldo Emerson
MARCH REVIEWS: "What More Could The Universe Want" by Dennis Sampson; "Ball Four: The Final Pitch" by Jim Bouton; "The Black Radio" music series by the Robert Glasper Experiment; Interview: poet Dennis Sampson.
As I wrote the review of Robert Glasper's music, I thought of my friend Robert Perasso who passed away in October 2022. When we were teens, he insisted I listen to R&B music. I rebelled against that music because it was my father's favorite. My dad had jukeboxes in places like Daddy Black's and The Black Elks in the days when R&B was still labeled "Race Music" on a bin at Freitis Record Store on South San Joaquin Street in Stockton, California. My father would stand me in front of his workbench, put the needle down on a 45rpm record on a player made of parts from old jukeboxes, and insist that I, "Stay right there and listen." Perasso was not quite that adamant, but he "won" our discussions about music with his persistent, gentle enthusiasm and I became a lifelong fan of quality R&B and Jazz. Bob was sincere, supportive, and kind, and always seemed to be trying to explain something he was sure I did not understand. I loved his voice and his ways. I send love to his family and to his hundreds of friends. Rest well, Bob. Thanks for the perfect recommendations.

POETRY: "What More Could The Universe Want" by Dennis Sampson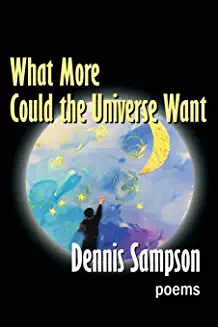 "In an era of handsomely written books of poetry largely about their own skill with language, it's more than breathtaking to encounter a poet who writes for the most basic reason: because he has to." - Phillip Levine, Poet Laureate of the United States for 2011–2012, writing about Dennis Sampson.
Sampson's ninth book of poetry, What More Could The Universe Want, could only have been written by someone who has given his entire life to his art. Every poem in the collection is strong and complete, and each line of every poem is sculpted brilliantly and perfectly placed.
Dennis Sampson was born and raised in South Dakota. His previous volumes of poetry include The Double Genesis, Forgiveness, Constant Longing, Needlegrass, For My Father Falling Asleep at Saint Mary's Hospital, Within The Shadow of a Man, The Lunatic in the Trees, and Selected Poems.
Sampson has received grants from The Virginia Commission on The Arts and The North Carolina Arts Council. Sampson's poems have appeared in such magazines as The American Scholar, New Ohio Review, The Hudson Review, and many others. He has taught as Writer-In-Residence at Sweet Briar College in Virginia, and the Visiting Poet in the M.F.A Program in Creative Writing at the University of North Carolina Wilmington, and at Wake Forest University.
This fine book of Dennis Sampson's poems made me jealous of his ability to describe the natural world and consider its mysteries. There are images here made unforgettable by the music of his sentences. More than once I put the book down, suddenly considering my life in a different light.
A brief interview with Dennis Sampson concludes this month's reviews.
Non-Fiction: "Ball Four: The Final Pitch" by Jim Bouton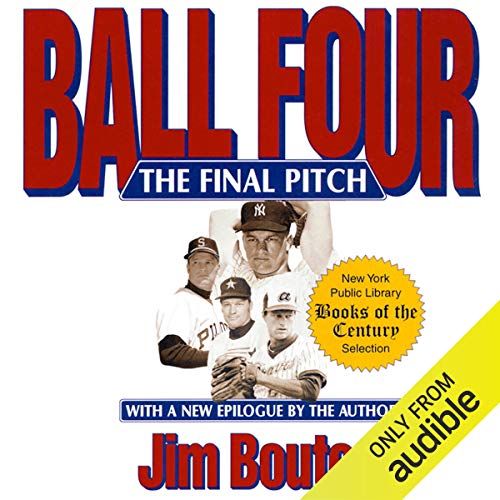 Baseball Spring Training 2023 has started and every year when it does I am reminded of the greatest sports book ever written and, in my opinion, a book that also became one of the most impactful autobiographies of all time when the author added an epilogue thirty years after the first edition was released.
The original edition of Ball Four by Jim Bouton (March 8, 1939 – July 10, 2019) was selected by the New York Public Library as one of the Books of The Century in 1969. It was the only sports book to be included in that list.
The book documents Bouton's year with the major league start-up team the Seattle Pilots in 1968. The book is honest, funny, and occasionally obscene. The publication created controversy and marked the beginning of the end of the image of the perfect North American professional baseball player. Bouton was attacked by media personalities and celebrities as the book climbed the bestseller lists. Sportscasters often minimized his baseball career repeating that Bouton was a mediocre player.
He was a 20-game winner, won two World Series games, and spent 10 years in the big leagues. He went 21-7 with six shutouts in 1963. A year later, Bouton's record was 18-13 with a 3.02 ERA and he won a pair of World Series starts against the St. Louis Cardinals. How such a career can be called mediocre says more about professional baseball than it does about him.
Bouton briefly pitched for the minor league Portland Mavericks and his quote from Ball Four: "Us battered bastards of baseball are the biggest customers of the U.S. Post Office, forwarding-address department" became the title of the acclaimed documentary The Battered Bastards of Baseball about the Mavericks. One of the Maverick players was actor Kurt Russell and the bat boy grew up to become the film director Todd Field. The documentary is funny and nearly unbelievable.
The epilogue entitled The Last Thirty Years in the final edition of the book Ball Four: The Final Pitch lifts the book into a new category of literary accomplishment altogether. The first part of the book can seem dated. Some of the players act out in behaviors that are more numb than funny, but as Bouton ages and fights to stay in the major leagues, an inevitable reckoning approaches. He survives it, changes his life, and becomes a father focused on his wife and children. Fate then delivers a curve no one could see coming. The ending is poignant, tragic, and powerful.
Writers and artists should note how honestly Bouton tells his story.
Jim Bouton's hatred of bureaucracy and corporate lies never dulled his passion for the game. The last edition of the book is a must-read masterpiece of an honest observant man who loved baseball and lived courageously.
MUSIC: The Black Radio series by the Robert Glasper Experiment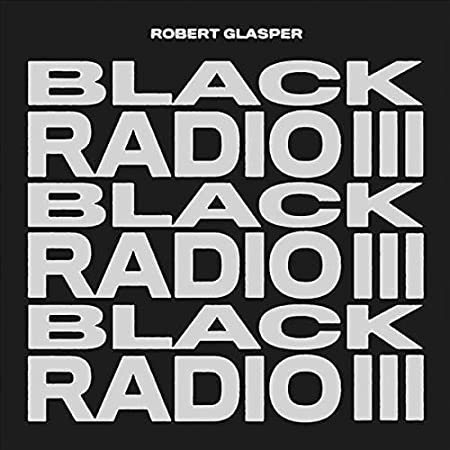 "I'm obviously influenced by Miles Davis – even just the psyche of how he thinks about music...how he moves through, and always wanted to reflect the times he's in. That's what I'm doing now. He opened that door." - Robert Glasper.
It is becoming increasingly clear that Robert Glasper will be remembered as one of the greats of all time alongside Miles.
Glasper is a solo artist and the leader of two phenomenal bands: The Robert Glasper Trio (pianist Robert Glasper, drummer Damion Reid, and bassist Vicente Archer) as an acoustic jazz trio, and The Robert Glasper Experiment (Glasper, drummer Mark Colenburg, saxophonist/vocoderist Casey Benjamin and bassist Derrick Hodge), an electronic band that defies categories.
Black Radio Experiment, the first of the Black Radio series, earned Glasper his first Grammy Award for best R&B album in 2012. He has gone on to win five Grammy Awards and has received eleven nominations across eight categories
Listen to the cut "So Beautiful" off the live 2015 Covered album and you will hear him surround the bass and drums of his trio with masterful use of melody and phrasing. Then he cut in a recorded voice, the composer of the tune Glasper is covering leaving a voice message to Glasper and his band that gives the song a genuine optimism.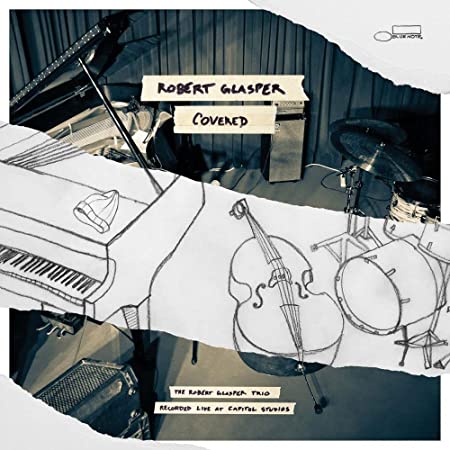 Glaspar is one of the core collaborators on the Dinner Party albums that I reviewed in a past newsletter.
I wish I could share with you what I am hearing right now. There are three Black Radio albums and almost all the cuts share a feeling of encouragement and hard-earned emotion. At times, the lyrics and compositions remind me of Curtis Mayfield. There is an openness to melody within the jazz breaks and surprises.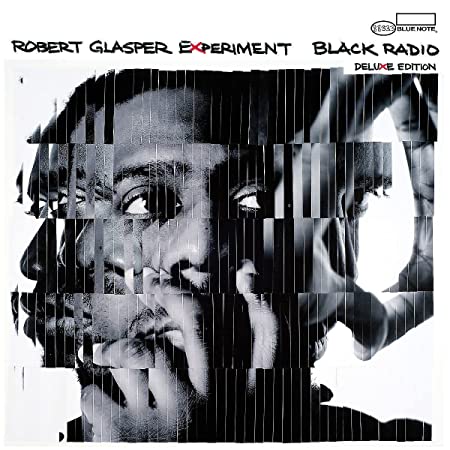 The three albums I featured here all provide an opening to begin your experience of the art of Robert Glasper. I love the depth of his present catalog and I look forward to whatever he does in the future. If he stopped right now, he would still be a notable and important musician, but there are no signs he's going to stop. I look forward to Glasper's next move.
INTERVIEW: Dennis Sampson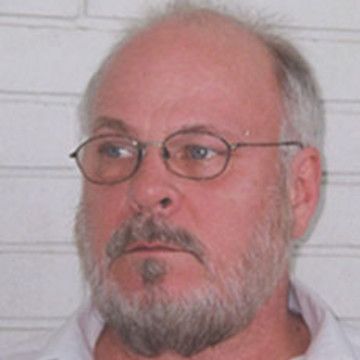 Dan: Thank you so much for agreeing to talk with me. I have to mention that there is a comprehensive interview with you conducted by Homestead Lighthouse Press and dated 11/27/2022 at the end of your new book of poems What More Could The Universe Want. I recommend readers buy that book and read that interview to learn more about you and your approach to your poetry.
I have read all nine of your books and what strikes me is how you are able to stay original. You do not repeat yourself. My first question is how do you do this? How do you keep your writing fresh?
Dennis: The powerful poet of the last century Theodore Roethke wrote in his journals of "the eternal virginity of words." Follow the words given to you and what you have composed will always have the chance to be fresh. That is what the Russian writer Isaac Babel was trying to tell us when he said, "One word in the wrong place will ruin the most beautiful thought."
Babel by the way was executed in 1940 for thinking this way when that spiritual slob Joseph Stalin deemed him among so many others to be a threat to his flourishing stupidity.
Dan: Lately, some poets have inserted a kind of public service announcement in their readings and public appearances telling audiences that reading poetry is good for them as if reading poems is about self-improvement. What does this say about the state of poetry in our world?
Dennis: I have been going at it as an American poet now for over 50 years.
That gives me the prerogative to say whatever I wish about the largely absurd life of a "versifier" in this country of ours. The falling all over ourselves
for attention regarding our poems because we either don't have faith in what
we have written or because we realize that the educated public does not know
shit from Shinola when it comes to the true beauty of an utterance that is like
no other...who is not willing to bend over a little backward so that the fleeting
light of fame can shine on them?
Dan: In your poems I feel a striving for honesty. There is no attempt at language play or cleverness. No winking at the audience. Am I correct in thinking that honesty is at the core of your writing and teaching?
Dennis: You are fortunate if somewhere down the line another will
tell you the truth. As Ms. Dickinson said, "The truth is so rare a thing, it is delightful to tell it." This is all my way of saying that if you want to write your own good poems--a dozen true lines is actually a kind of miracle--then abandon yourself to the Imagination while at the same time not cutting yourself any foolish slack.
Dan: Thank you for your time. You mentioned in passing that you are working on your next book. The tenth. Your commitment and discipline inspire. You are showing us all how an artist creates a legacy of quality work. It was a pleasure to speak with you.
---
(Notable book, music, & screen reviews, & interviews & fiction can be found at dandomench.com - a forever free secure site with the highest standards of privacy available. Your free login is your email and name - the only information the site retains. Your participation is not public. You cannot be tracked. Your info is never shared. If you contribute, your payment information is never stored here. Add this website to your address book or drag the newsletter from your spam folder to your primary folder so we can stay in touch. You can contact me at dandomench@gmail.com and sometimes on Goodreads. I am open to any and all suggestions. I respond as quickly as possible. Thank you!)