May Reviews: Spirit
Overkill by Sandra Brown, Steely Dan Live, AIR directed by Ben Affleck, Interview with Poet Reinfred Dziedzorm Addo, Sweet Love by Tom Munoz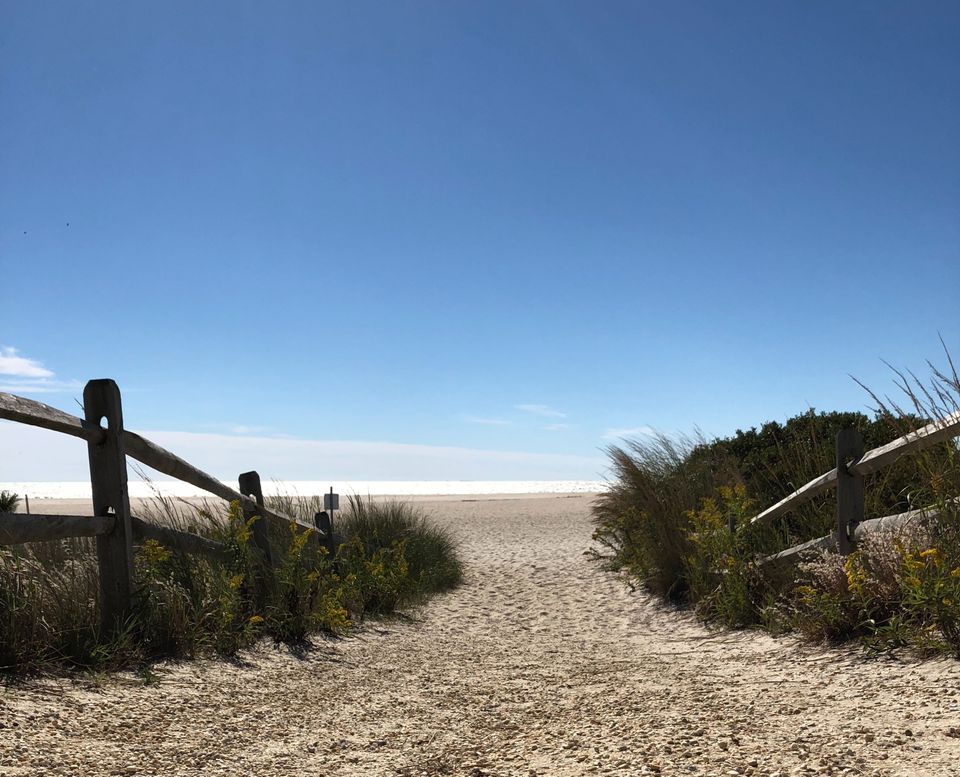 "As full of spirit as the month of May, and as gorgeous as the sun in Midsummer." —Shakespeare
Overkill by Sandra Brown, Steely Dan Live, AIR directed by Ben Affleck, Interview with Poet Reinfred Dziedzorm Addo, Sweet Love by Tom Munoz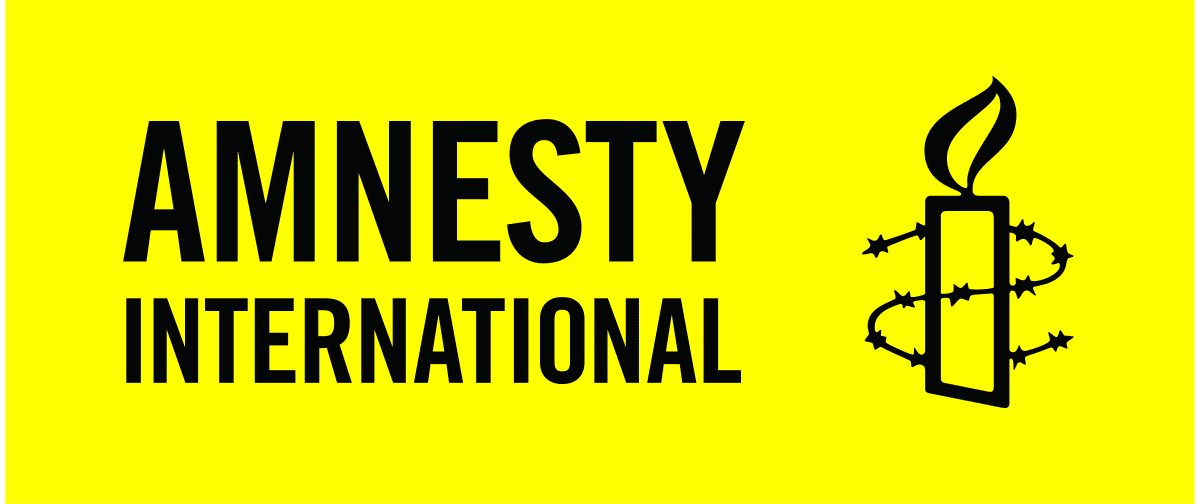 Intro:
Last month in the middle of writing the new book my hard drive melted. I lost three nerve-wracking writing days as I worked to retrieve my writing tools. Finally, I was finally able to pull the book's text files from the cloud to a new laptop that I can't afford and can't afford not to have. It was a little depressing.
Someday I hope to have all these financial quirks behind me and when I do, you will be the first to know and it'll be my treat for dinner. That said, I want to thank my paid subscribers whose support helps immensely and keeps me on track.
The truth is, I'm fortunate: walking, meditating, persisting, and writing. Doing the best I can.
Someone once asked me, what if you are never a success as a writer? I heard myself answer, "How would I know? I'm working on the next book."
I am grateful for the support I receive. I would be in a very different place without you. Have a wonderful May and yes, please, definitely stay in touch.
BOOK: Overkill by Sandra Brown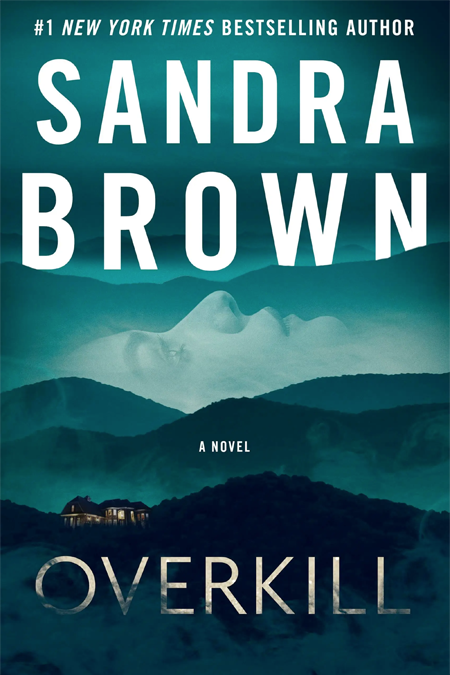 I read all genres of novels and short stories seeking to learn how they are constructed. Some I start and never finish. Some I throw across the room. A friend recommended Sandra Brown's most recent bestselling novel Overkill as a perfect example of her writing style and plotting. I've been aware of her, and her massive mostly female audience, for some time, but her past as a romance writer put me off. In any case, it was time for me to read her. Since 1981, Brown has published nearly 70 novels and had more than 50 New York Times bestsellers.
I know her publishers like to label her a thriller writer, but after reading this book it is the label Suspense that is the most accurate. Brown is a master at holding back information and frustrating the reader's need to know. There are a few chapters in this book that work as well as chapters in an Elmore Leonard novel. Brown creates momentum with short chapters, short descriptions, and brisk dialogue.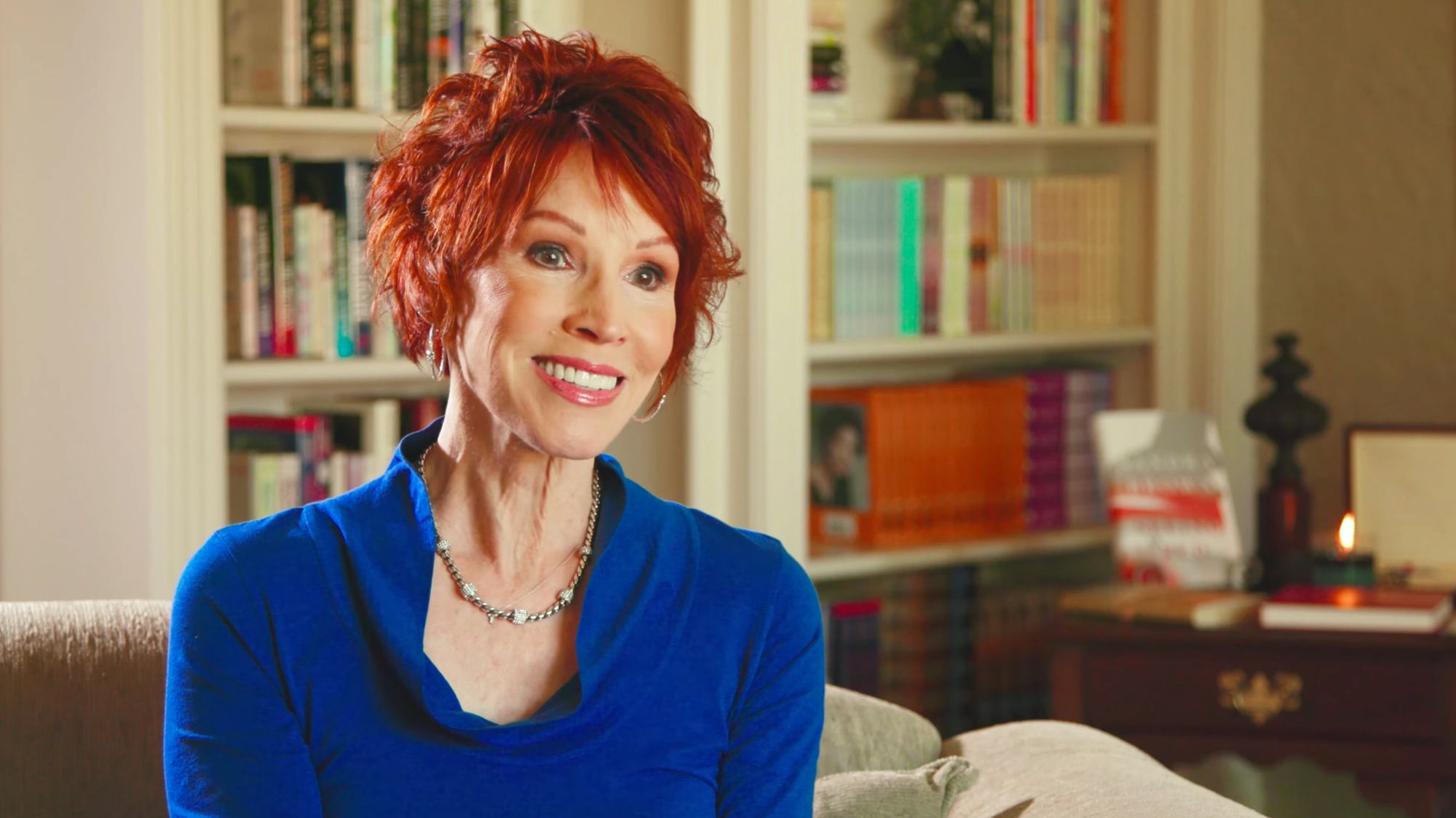 Sandra Brown has been awarded the Romance Writers of America's Lifetime Achievement Award and the International Thriller Writers Award "Thrillermaster" in 2008.  Her novel French Silk was made into a movie, released in 1994 for television. In 2016, her novel White Hot was turned into a Hallmark Movies & Mysteries Original movie titled Sandra Brown's White Hot.
Her novels come out like clockwork--at least once a year--and they are usually timed perfectly for summer. She writes beach reads and there is nothing wrong with that. In fact, hardcover copies of her books don't feel right. You want that paperback you can slide into your backpack.
Would I read another of her books? I'm not sure. There is a strange quality to the way she writes about sex. I get the thing where the couple wants each other madly, but cannot because...whatever. It's not that. It's the way she drops a hardcore description in a paragraph like your auntie saying something bawdy at the Thanksgiving table. You know she's trying to shock you some, but it doesn't work. All it does is confirm that your aunt is a bit of a loon.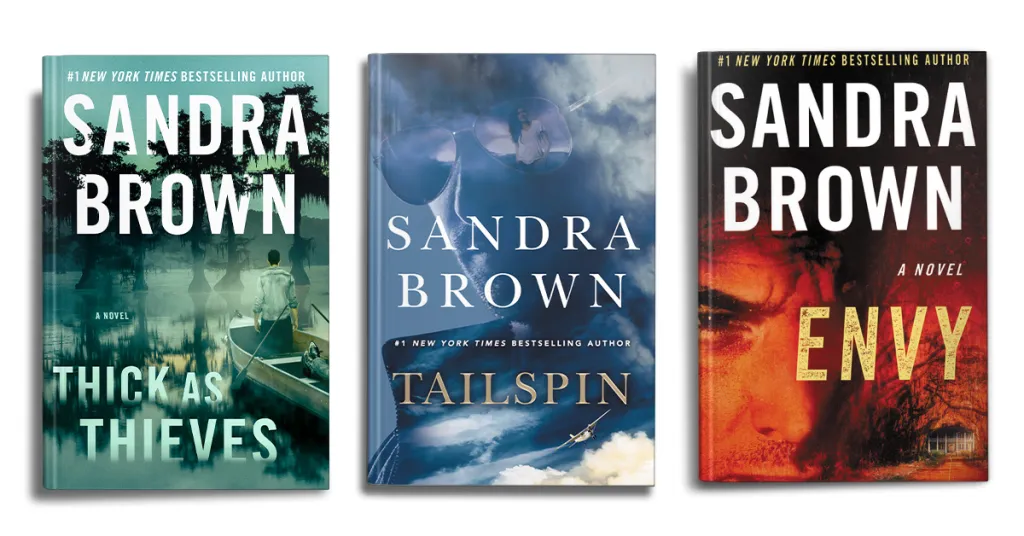 Brown's protagonist couple was a little too shiny for me, more than just a beat above reality. It felt cartoony at times, but that's always been the drift in mainstream romance suspense. I know larger-than-life characters in novels can be a guilty pleasure, but sometimes it feels like too much chocolate. And yes, there is such a thing. Just leave that giant bag of M&M peanuts right there and I'll prove it.
Try one of Sandra Brown's novels and see what you think. They read fast and quickly. Millions of readers love them and she clearly loves writing them. I could detect no authorial cynicism in her characters and in their circumstances. Brown is a sincere writer and honestly, I believe that is at the heart of her success.
MUSIC: Steely Dan Live! Northeast Corridor
This album was released on September 24, 2021, but I put off digging into it because I expected it to be like the other Steely Dan live albums: disappointing. When I needed a hit of SD, I stuck to the studio recordings. But I listened and now the album has been on repeat here for the last four weeks.  
I can only access small previews of the sound due to copyright restrictions. Spotify users will be able to hear the entire album when they add it to their playlist.
On this record, Donald Fagan concentrated on his voice and let other incredible musicians play the parts that he often took on live albums. As he had in his partnership with Walter Becker, here he simply put the best musicians together and rehearsed them into a shiny, smooth machine.
The entire album is available to hear for free on YouTube.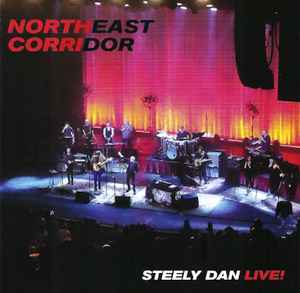 For my friends from Saint Mary's College, note that the song Kid Charlemagne is based on the life of the audio engineer genius Owsley Stanley. Nicknamed Bear, Oswley lived in Richmond, California, for a few years and later moved to his mansion in Orinda, California, which was raided in late 1967. He was found in possession of 350,000 doses of LSD. His defense was that the illegal substances were for personal use. He was released after two years and returned to the Orinda area. Bear was a scholarly and nonviolent gentleman who donated thousands to charity. Did he hike the hills behind SMC and enjoy the free athletic events and concerts in '71 and '72? Someone told me they saw him working the soundboard for Sons of Chaplin at an SMC spring concert. I don't know about all that, but the sound was excellent.
The album ends with the Steely Dan ensemble playing the jazz standard A Man Ain't Supposed to Cry. Please make sure you hear the entire thing and not just this little preview. When they end their encores with this beautiful arrangement of music, Fagan often says, "And thanks to my friend Walter Becker who couldn't be here tonight." I like that line.
And thanks always to my friend Jay Conroy who couldn't be here tonight.
MOVIE: AIR directed by Ben Affleck and written by Alex Convery
This is what sports movies have come to. Here we have an adventure comedy quest where what's at stake is whether or not a billion-dollar shoe company will sign a rookie basketball player and how much money that player will make. Of course, we all know that the young man they are signing will become the greatest basketball player of all time. So we have that going for us.
IDK sports fans, I have mixed feelings here. I had a good time watching it, but Jeez, there is a lot of fist-pumping for capitalism (or profit or USA or NBA or whatever) going on here. I'm glad that Jordan's mom was a great negotiator and Viola Davis is fantastic in the role, but the oxygen gets a little thin at this altitude.
Don't misunderstand me. AIR is a charming movie that sells itself like a pair of $175 Brooks Adrenaline GTS 22 Running Shoes. Not that I could afford a pair of those.
It's also true that there is no way the director and producer Ben Affleck and the stars of this movie, including Matt Damon, are not completely aware that what they are selling here is, well, AIR.
This simple movie, made watchable by solid performances throughout, is an example of a perfectly modern movie in the collapsing infrastructure of Hollywood. This would have been a made-for-TV creature in days past. It's network television with curse words.
And then there is the screenwriter who just turned thirty years old--the future of pictures. He wrote this script on spec because he cares about the themes and ideas in this movie. Please, universe, help us. I know I'm just jealous, right, because...tell me why again.
Despite all that, I still recommend watching AIR. It's fun and diverting, but caution: use of this product may leave you light-headed.
As I wrote this, the Writers Guild of America went on strike. I am not a member, but I wholeheartedly support the WGA demands for fair pay. The strike only increases the absurdities of the film AIR, if that was even possible. Here is a movie about the mother of a basketball star negotiating so he would receive a residual for every shoe sold, and in the film and TV industry, they are now actively cutting or removing residual payments from writers. Perfect.
To be fair, Artists Equity, the new studio launched by Ben Affleck, Matt Damon and Gerry Cardinale that produced AIR has stated in press releases that they broaden profit participation in their films and will create "entrepreneurial partnerships" in the future with filmmakers. I hope they do, but that doesn't solve the larger problem which is the systematic devaluation of intellectual properties overall, and the rampant greed of executives and the banks that own them in the film and TV industry.
INTERVIEW: Poet Reinfred Dziedzorm Addo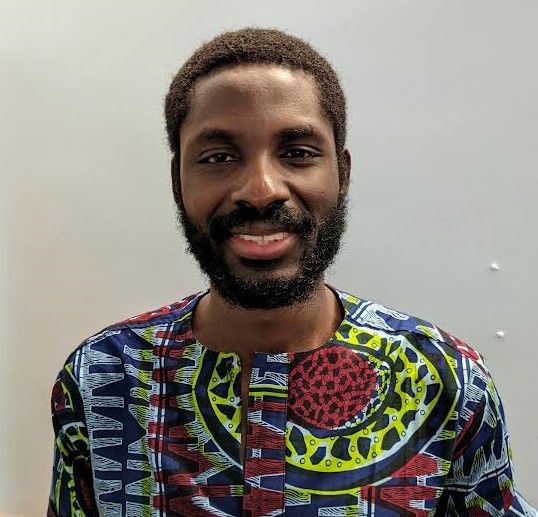 Poets who rise out of their communities with an urgent need to describe their experiences have a cleansing quality in the literary world. They describe complex lives in often pressured circumstances without trying to show off their skills with language games. It was a great pleasure this month to interview the poet Reinfred Dziedzorm Addo whose poems always come directly from his heart and his community.
Reinfred is a writer and a speech-language pathologist now living now in Florida who was born in the Volta Region of Ghana with roots in Akome, Adidome, and Dudome. He migrated to Roanoke, Virginia. He notes that other places of significance in his life are Accra, Ghana, and Radford, Virginia.
He won the Royal Palm Literary Award from the Florida Writers Association for his chapbook and the short biography in his second book notes that he has won or been shortlisted for the Ghana Association of Writers Literary Awards and the Nan Lacy Poetry Chapbook contest. He has been published in numerous anthologies and literary magazines.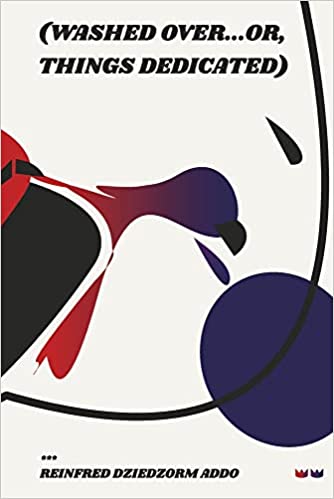 Dan: Many of your poems celebrate community in both your chapbook (THE DEDICADAS: A CHAPBOOK)  and in your second book (WASHED OVER...OR, THINGS DEDICATED). Both books often honor others. How did you come to select this approach for your first two books of poems?

Reinfred: My first two poetry collections have poems in a style I call dedicadas, work written with an overt dedication to that which inspired the work itself. Selecting this approach was semi-accidental. I had noticed a pattern whereby a lot of the poems I've written are dedicadas. Once a few of them made it into the original manuscript that later became the first book, I decided to make all of the manuscript's poems in that style. I did the same for my second book.
Dan: In your autobiographical poems, you reveal your fears and struggles. How do you prepare yourself to be so personally truthful and revealing?

Reinfred: It's been a gradual growing process to make some of my very personal poems public. I used to be insecure about even writing these types of poems, let alone sharing them. As time has gone by, however, I've realized that not writing about my personal truths is a form of erasing and censoring myself, which is more harmful, in my view. So, over time, I've become more secure in writing whatever idea comes, no matter how personal.

Dan: You mentioned earlier in our conversation that you read your poems at open mic nights and at other readings as you work on them. How does reading out loud in front of an audience help your writing?

Reinfred. I find that readings have a way of connecting multiple people. Because I want my poems to foster community, reading them aloud allows me to assess which words and phrases and intonations resonate most with people. Then, in writing, I can use this knowledge to write things that I feel are resonant while maintaining a level of craft and rigor that I'm satisfied with.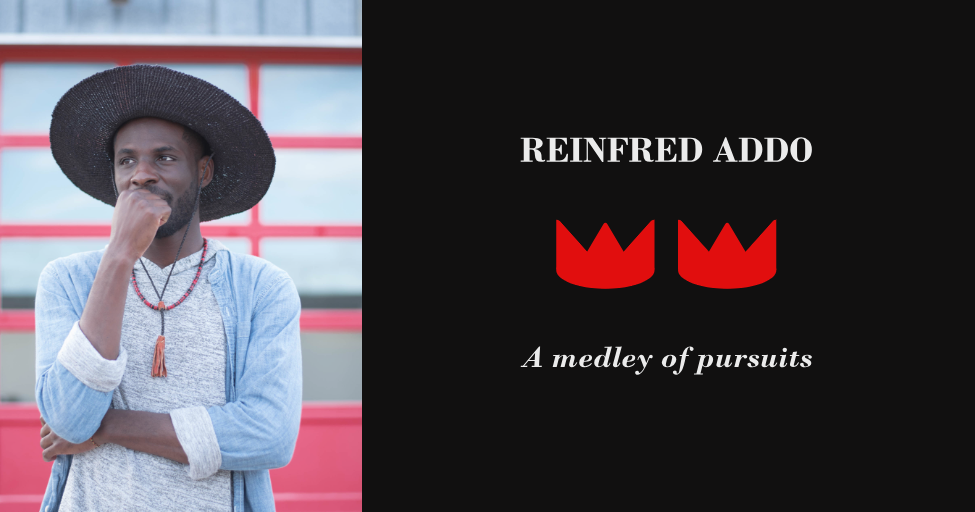 Dan: What subjects and concerns are you writing about now?

Reinfred: I'm finding that quite a few of my most recent stuff is formal poetry, erasure, and kwansaba (Editor note: Kwansaba poetry is a form invented by Eugene B. Redmond in 1995 to celebrate the seven-day holiday of Kwanzaa. The form is a poem of praise in seven lines, seven words per line with no word exceeding seven letters.) I'm also noticing my recent poems have a heightened element of joy and praise that I find quite refreshing. It's various topics, too, but mostly about lineage and ancestry and the Black diaspora.

Dan: What would you say to young writers starting out now? What should they be reading and how can they improve their craft?

Reinfred: Writers who feel that they're new to writing should read a lot of the genre in which they want to write, not so much to copy other writers, but to appreciate what's already in existence and to identify the limitations of what's already in existence and to carve out their own writing identity that adds new possibilities to the world of literature and humanity.
Dan: I appreciate so much that you took the time to speak with me and I look forward to your next book. Thank you, Reinfred.
Reinfred Dziedzorm Addo's books are available on Amazon and on order at your local bookstore.
BONUS TRACK: singer-songwriter Tom Munoz
---
Book, music, & screen reviews, & interviews & fiction can be found at dandomench.com - a forever free secure site with the highest standards of privacy. Your free login is your email and name. Your participation is not public. Your info is never shared. If you contribute, your payment information is never stored here. Add this website to your address book or drag the newsletter from your spam folder to your primary folder so we can stay in touch. You can contact me at dandomench@gmail.com and on Goodreads.