April Reviews: COURAGE
Alice Adams Biography, Killers of the Flower Moon, Tower of Power, Silk Sonic, Bomba Estereo, & Lynn Duryea Interview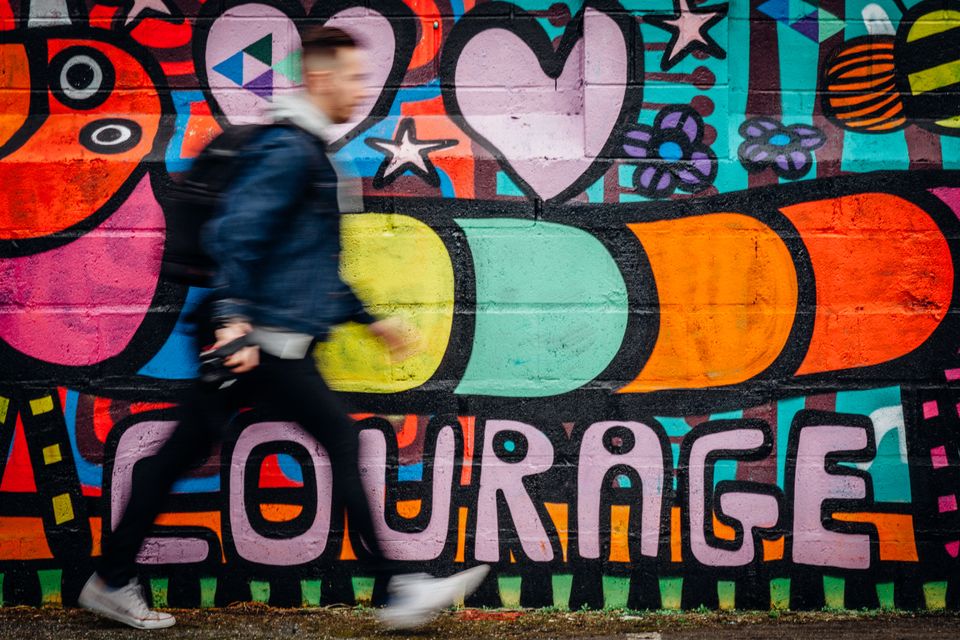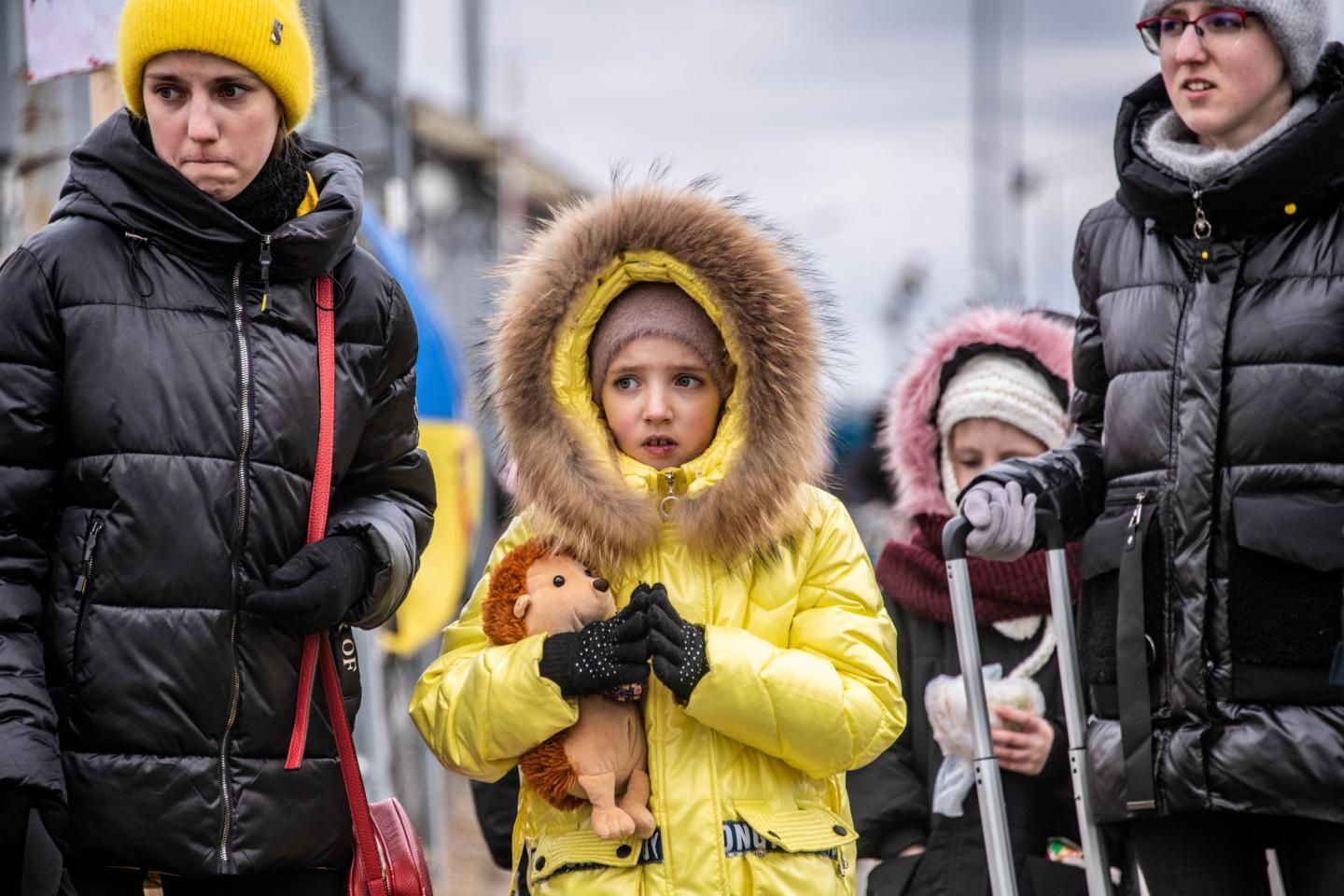 The genocide in Ukraine continues & I ask you to give what you can to help the innocent victims of this brutal invasion of a democratic sovereign nation. The theme for April 2022 Reviews is COURAGE. In these times we all need "The Courage to change the things we can."
BOOK REVIEWS
"Alice Adams: Portrait of a Writer" by Carol Sklenicka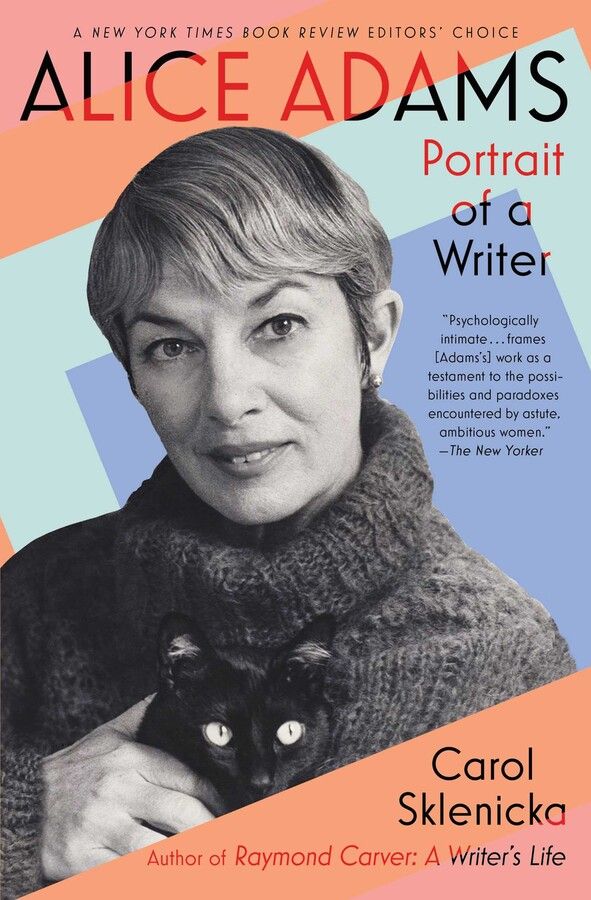 Alice Adams (August 14, 1926 – May 27, 1999) was a short story writer and novelist. I was not a fan of her short fiction and never read her novels before I read this book. This biography showed me how blind I was to the discounting that a woman writer experienced then, and often experiences today. Adam's wanted to be taken seriously as a writer and had the courage to push forward despite often degrading and demeaning comments from editors, agents, and fellow writers.
It is a miracle that she continued to toil at her desk against impossible odds. If she were a man, I believe she would be as well known as Norman Mailer or Saul Bellow, men she knew and drank with.
The writing in this biography is smooth and clear. Here is an example: "What he could not then understand was that Alice, like many another lonely woman writer in those years, could not help choosing the life that would eventually serve her work." Or this. "Only a lovely face can bear so much light."
Sklenicka is a compassionate writer. When writing about an affair that Adams had with a married man, she takes the time to document what this affair did to the man's wife, a poet. This attention to detail was not a diversion for me, it was another one of many moving moments in the book.
I am not the only one who finds her writing compelling. Blake Bailey of the New York Times Book Review wrote, "Carol Sklenicka is a lucid, scrupulous writer… [who] is prudent and appreciative in her assessment of Adams's work."
How much did I like this book? I actually started over after finishing it because I felt there was much I missed and I didn't want to miss anything. I think this book holds certain keys for me. Isn't that the feeling that a great book gives you? It feels personal. Highly recommended.
Read my full review on Goodreads and follow me there for more reviews.
"Killers of the Flower Moon" by David Grann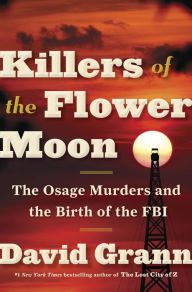 I recommend this non-fiction book highly and so have hundreds of other reviewers. It is not for everyone. It is violent and features one of the evilest men ever to walk the earth. I know we have enough violence on our news feeds every day, but this book has a higher purpose. It is investigative non-fiction that brings to light crimes against Native Americans that remained hidden for years. And it reads with the urgency and momentum of a thriller.
But another reason to recommend this right now is because Martin Scorcese is preparing to direct a movie of this book starring DiCaprio and DeNiro.
Scorcese recently filmed the low-grade biography "I Heard You Paint Houses: Frank 'The Irishman' Sheeran and Closing the Case on Jimmy Hoffa" written by former homicide prosecutor Charles Brandt that chronicles the life of Frank Sheeran, an alleged mafia hitman who confesses the crimes he committed working for the Bufalino crime family, Scorcese turned it into the Netflix series "The Irishman".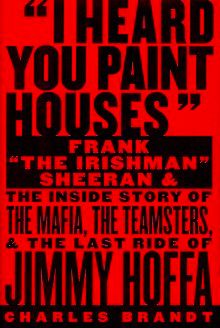 The book is unreliable and researchers have determined that the so-called Irishman could not have killed Hoffa as he claimed. Scorcese used the book to create a kind of alternative reality for his film series which also got a lot of attention for the use of the digital "de-aging" of Pesci and DeNiro.
That said, "The Irishman" is a stunning gangster film with tremendous performances. I recommend it, but it is not fact. It is fiction.
Scorcese's gangster films are not documentaries, but he has tried to stay close to the facts in at least one of his gangster films, Casino, based on the book "Casino: Love and Honor in Las Vegas" by Nicholas Pileggi who also co-wrote the screenplay with Scorsese.
All of his other gangster films are dramatic art "based on fact" that, with the cinematic sleight of hand he is famous for, often highlights how close the story comes to the truth, but does not stick to the facts.
This could be a major problem for the film version of "Killers of the Flower Moon" by David Grann artistically and politically. In our era of Fake News, this book must be filmed with care. Scorcese is, of course, very aware of this. I am also not sure it helps to have a charismatic actor playing a mass murderer of Native American women and children.  
It is my hope that Scorcese has the courage to stay true to the book and keep to the facts which are dramatic enough: Native Americans were systematically murdered to steal their oil rights and money.
If Scorcese changes this non-fiction story to "a story based on facts" he may very well continue the injustice the victims of these crimes continue to suffer from, and allow the minimization of these racist murders to continue. This book is about the longing for justice in the USA. That is what matters. Scorcese is in a position to help tell the real story and in that to deliver a taste of justice to those who have long been denied it. It is all there in this compelling book.
MUSIC REVIEWS
April's music reviews are dedicated to my good friend Robert Perasso who turned me on to R&B and soul a lifetime ago and has never stopped encouraging my writing. Grateful to have a friend like Bob.
TOWER OF POWER
If you think this band is old school and from back in the day, you need to get off the couch and go see them live. They are the OG masters and soul survivors, and still touring today. I have seen them ten times or more and they never disappoint. They are respected by musicians all over the world. Always tight and they always deliver a good time.
The tour schedule is available at towerofpower.com/tour.
SILK SONIC
Bruno Mars and Anderson .Paak lead one of the greatest bands playing live today, maybe one of the greatest bands ever. They twist old-school soul into fresh sounds drawing on the history of the music to make something new. They are also not above making fun of themselves. Their albums are terrific and their live shows are legendary. If you can get tickets, go. They are presently doing a residency in Las Vegas and reviews are beyond positive. The first video is from 2021.
Tickets are available through MGM Resorts.
Here is the band live at the Grammys 2022:
To complete the feel-good music recommendations this month I have to include Bomba Estereo. This band always makes me smile and gives me the energy to keep moving forward. This video is a great example of their humor and vibe. You don't have to understand Spanish to feel the heart in the music.
It is difficult to get tickets to see this band. They rarely play large venues and are always sold out within minutes. Touring information at www.bombaestereo.com/.
APRIL INTERVIEW
LYNN DURYEA Interview: Acclaimed Sculptor & Visual Artist Shares her Evolution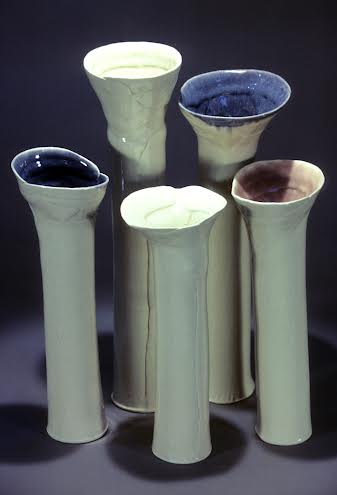 "I know that more is possible." - Lynn Duryea
I was delighted that Lynn Duryea agreed to an interview to share her journey as an artist.
Lynn is Professor Emerita of Art at Appalachian State University in Boone NC and was a studio artist working in Maine before earning a Master of Fine Arts from the University of Florida. She now works in Maine full-time, in South Portland, and on Deer Isle.
Lynn is a Founding Trustee of Watershed Center for the Ceramic Arts and was the Program Coordinator and Artist-in-Residence for The Watershed Workshop for People with HIV/AIDS. She is a co-founder of Sawyer Street Studios, an artist-owned ceramic facility in South Portland, Maine. She was a recipient of the Maine Crafts Association 2012 Master Craft Award, and the first visual artist to receive Portland, Maine's YWCA Women of Achievement Award. Lynn was an Emerging Artist at the 2004 NCECA Conference (National Council on Education in the Ceramic Arts). She has received grants from Appalachian State's University Research Council and the university's Foundation Fellows, the Maine Arts Commission, and Watauga County Arts Council.
Lynn's work is represented in numerous publications including "The Poetics of Space and Place" by Jim Toub in Ceramics art & Perception;  Discovery: Fifty Years of Craft and Transformation at Haystack, Carl Little, ed.; Dry Glazes by Jeremy Jernegan and a cover article by Glen Brown in Ceramics Monthly, "Lynn Duryea: The Energy of Edges".  Lynn's work has been exhibited extensively. Group shows include the 2016 Maine Biennial at Center for Maine Contemporary Art in Rockland ME, Contemporary New England Ceramics at the Currier Museum of Art, Manchester NH, and International Emerging Ceramic Artists Invitational Exhibition, FuLe International Ceramic Art Museums, Fuping, Xian, CHINA. Her work is in the museum's permanent collection.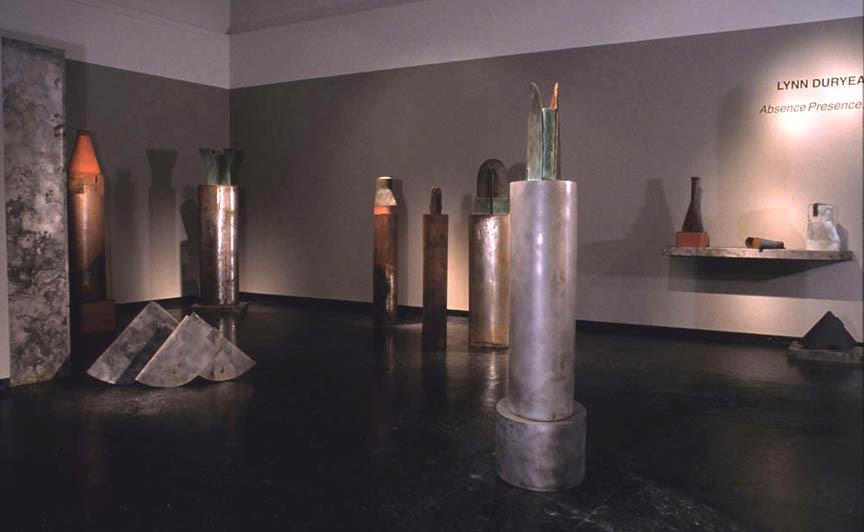 Dan: Lynn, it is such a pleasure to interview you. I have watched your growth as an artist through the years and can see the evolution of your concerns and vision from the early production work to your large installations. What guided you forward? How did you keep evolving?
"I know that more is possible."
Lynn: What I find, as I look back over my career, is that some of the shifts and changes were intentional, things that I set in motion, while others were in response to opportunities that presented themselves. An example of the former is deciding to go to graduate school after nearly 25 years of working with clay. The phrase that kept going through my head is "I know that more is possible", meaning I knew there was another level to go with my work. I didn't see it happening if I stayed in the same place having the same conversations with the same people. An example of the latter is having a design editor for a magazine see my work at a craft fair in Blue Hill; she showed my work to buyers at Tiffany & Co. That resulted in three years of selling work to their New York City store and the launching of a production business that lasted for over a decade.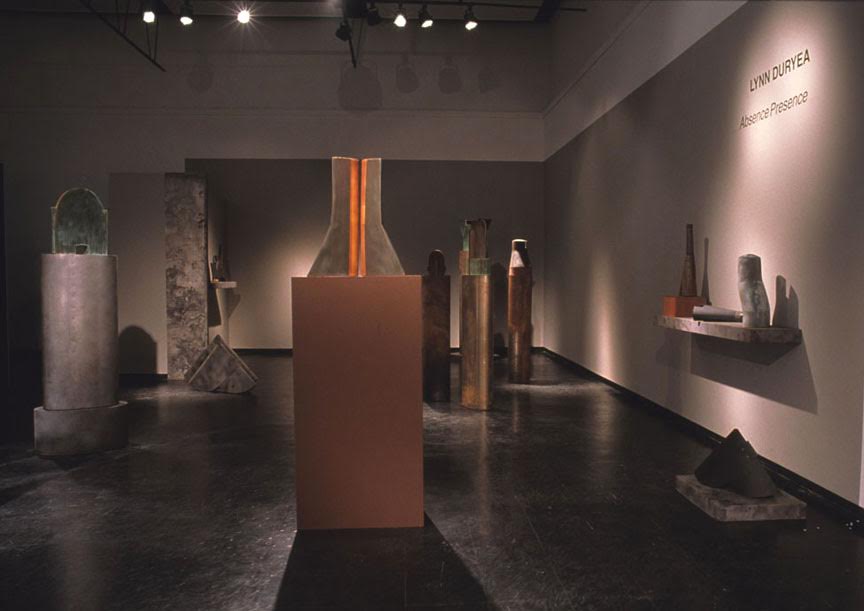 Dan: Where did your earliest inspiration come from? I know you have worked in other visual mediums in the past, but what led you to primarily work with clay?
"... materials have both a form and a language."
Lynn: My first experience with clay – or with any material - was a class I signed up for after seeing an ad in The Village Voice while I was in graduate school for art history and museum studies @ NYU. That was in 1969, a long time ago! Clay is the material I've worked with the most. I started working with other materials decades later in graduate school at the University of Florida when I took a sculpture class.
I came to understand that materials have both a form and a language; I'm interested in what each can do - and not do. I currently work with clay slabs to create sleek and minimal forms, similar in some ways to working with thin sheet steel.
Much of the inspiration for the forms I'm making now comes from growing up near and living on a working waterfront. My sculptural pieces refer to structures that range from abstractions of letters of the alphabet to large-scale industrial forms.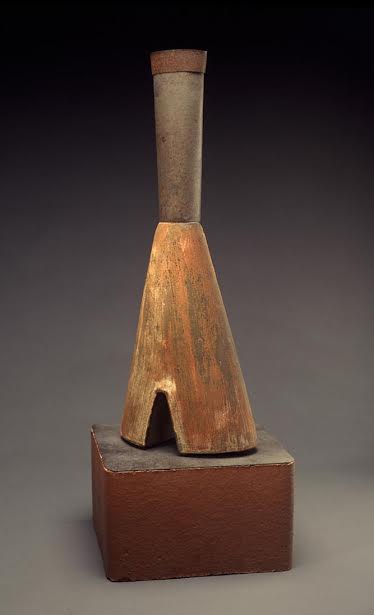 Dan: You have dedicated a large part of your life to teaching. How does this feed your creative work?
"I enjoy people, and like helping them..."
Lynn: I learn by teaching – about process, about people, about myself. Teaching is something I've done over the length of my career, in many settings and with very different populations, beginning with Adult Ed on Deer Isle. From there I taught Continuing Studies @ Maine College of Art, in a medium-security prison in Maine, at the Deer Isle Nursing Home, and as a graduate teaching assistant, all before being hired as a tenure-track professor at Appalachian State University in NC. For 12 years I facilitated a workshop for people with HIV/AIDS at Watershed Center for the Ceramic Arts. Each of those communities and populations is different, each interests me.  I enjoy people, and like helping them as they approach something new. I especially enjoy witnessing beginner mind.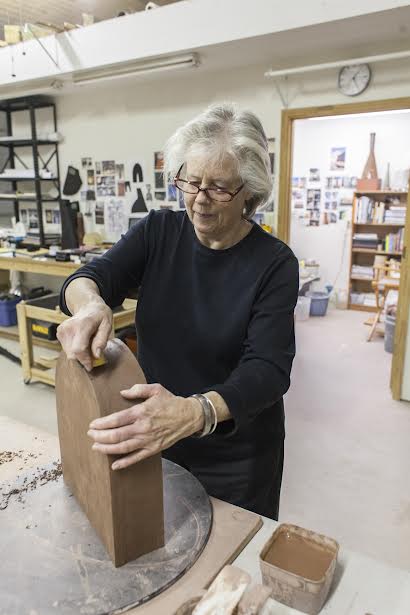 Dan: What keeps you going? What advice would you give a young artist today?
"I find that structure helps keep me focused..."
Lynn: At this point, there is momentum sustained by both working in the studio and attending to all of the things necessary to support a career. It all matters. I don't have to love it all equally, but I do have to do it all. I find that structure helps keep me focused, meaning deadlines, exhibitions, etc. Some of this is generated by paying attention to and following up on opportunities, while some come my way as the result of having worked in my medium for a long time.
It's also very important to make time for things that are meaningful and informative which directly or indirectly inform my work. Traveling and gardening are examples.
My advice is to make a decision about what it is you want to do, then suit up and show up. Some days will be better than others. There will be successes and failures, both of which are informative. Be grateful there is something you want to do, even if you don't want to do it every day. And if you don't want to do it anymore, you can always shift to something else.
Dan: Thank you, Lynn.
Lynn Duryea's Artist Statement is available on my site with links to the short YouTube Documentary featuring her work: https://www.dandomench.com/lynn-duryea/
---
That was April, 2022. Stay steady and strong. Give what you can to those less fortunate and especially those in Ukraine. All of us need to fight for democracy - once lost it has proven to be nearly impossible to get back. I send courage, love, and light. Grateful to have friends like you.
(Book, music, & movie reviews; & interviews & fiction & encouragement are in play at dandomench.com - a forever free secure site with the highest standards of privacy available. Your free login is your email and name - the only information the site retains. Your participation is not public. I never track you or share or sell your email address. Thank you if choose to contribute. Your payment information is never stored here. Add this website to your address book or drag the newsletter from your spam folder to your primary folder so we can stay in touch. You can contact me at dandomench@gmail.com, on Twitter @DomenchDan, or on Goodreads. I will respond as quickly as possible. Thank you!)