July Reviews: Plenty
A Study In Scarlet by Arthur Conan Doyle, Asteroid City by Wes Anderson, Easy Come Easy Go by Tom Munoz, Miss You by The Rolling Stones, Rest In Peace: Treat Williams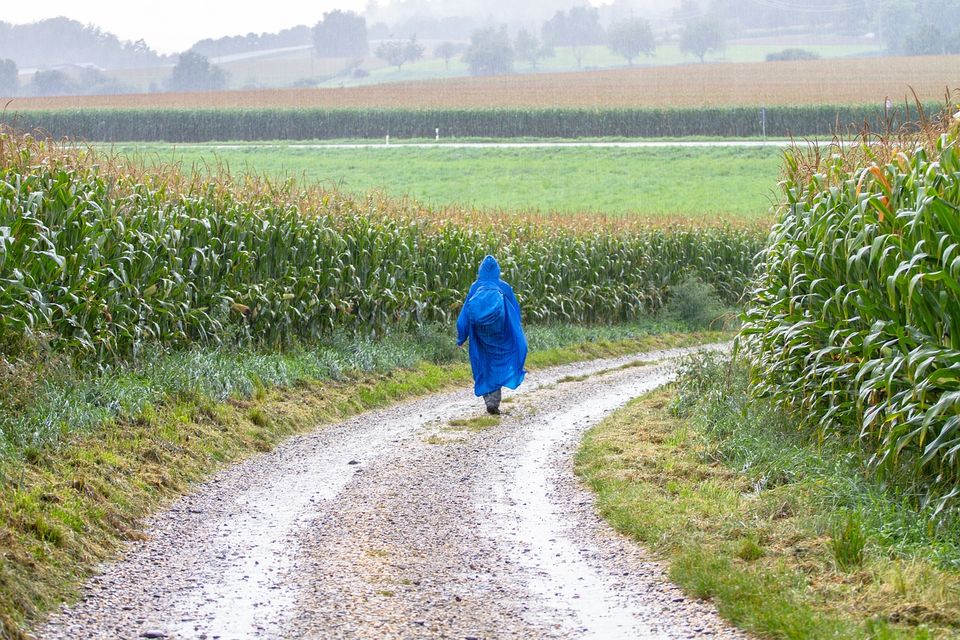 "They talk about big skies in the western United States, and they may indeed have them, but you have never seen such lofty clouds, such towering anvils, as in Iowa in July."-Bill Bryson
"Summer afternoon – summer afternoon; to me those have always been the two most beautiful words in the English language."–Henry James
NOTES:
Hope you're having a good summer. Beach. Picnics. Family. I'm doing volunteer work, writing, and mountain biking. I will let you know when the novella is finished and free advance review copies are available. Late summer/early fall is the target. I am using a pen name for this one.
Some of the best writers I know are enthusiastic about the character Sherlock Holmes and have strong opinions about many of the pictures, TV shows, and spin-off novels that feature this world-famous protagonist. In these July reviews, I do a shallow dive into the creation of this consulting detective and the writer who brought him to life: Arthur Conan Doyle.
On a serious note. Rest In Peace: Treat Williams. I thank you for your performances that moved me beyond measure.
BOOKS: A Study In Scarlet by Arthur Conan Doyle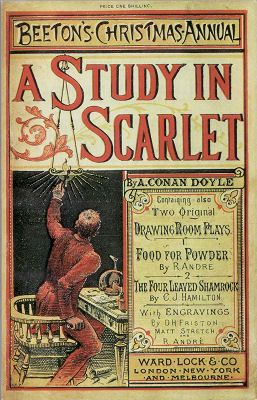 The novel A Study In Scarlet by Arthur Conan Doyle (May 22, 1859 - July 7, 1930) introduced Sherlock Holmes to readers in 1887. Doyle's invented means of employment for Holmes, that of "consulting detective," sounds like someone working out of their mother's basement today, but it is precisely how Holmes described his profession in all the books and stories.
(The cover of the magazine that first published the novel, Beeton's Christmas Annual, can be seen in the image above these notes. In the novel, Holmes used a magnifying glass to examine a clue written in blood on a wall thereby forever establishing the magnifying glass as the symbol of scientific detection.)
I am re-reading the novels and the short stories featuring Holmes. There are only four novels so that is manageable enough, but there are fifty-six short stories. The novels averaged only forty-two to forty-five thousand words. They would be considered novellas today.
Doyle based Holmes on one of his university teachers: a well-read, highly observant, and remarkable man named Joseph Bell. In 1892, Doyle wrote to Bell, "It is most certainly to you that I owe Sherlock Holmes...round the centre of deduction and inference and observation which I have heard you inculcate I have tried to build up a man."
In the dialogues between Holmes and his roommate and colleague Dr. Watson, there seems to be both confidence and personal enjoyment as Doyle puts words in the mouth of his fictionally-transformed teacher. Doyle makes Holmes's roommate and chronicler Watson a physician, as Doyle was. Watson is healing from wounds and illnesses he suffered in war which makes the character sympathetic and also subtly burnished the author's history.
Doyle was raised in poverty, but thanks to the help of a wealthy relative, he was able to attend college and medical school. He wrote short stories as a medical student. His first story was published in 1879, but there is evidence of other submissions and attempts earlier than that. Except for the times when he served as a ship's doctor, he never made a steady income from his medical career. In his autobiography, he writes that his last effort at a medical profession was his attempt to be an ophthalmologist, but his practice failed and he had no patients. This was after 1891. His writing career was already heating up and though he never had a private medical practice again, he continued to study medicine and volunteer as a physician.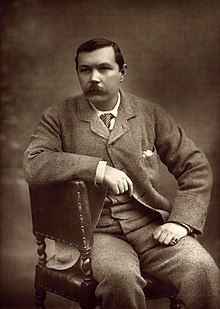 Someone with more education and more gray matter than I possess most likely has already analyzed the political messages Doyle laced into these crime novels. Doyle advocated for a fair justice system and Scotland Yard is a frequent target of his criticisms, but as some others have noticed, Holmes makes no effort to upset the status quo in most of his investigations.
Before I go on any further about the original Holmes novels and stories, I want to summarize two fiction techniques Doyle used to introduce his famous character.
1.) Although Sherlock Holmes is not the first detective character in fiction to use deduction and scientific methods, he is most certainly one of the earliest and best-realized versions. Doyle is keenly aware he is breaking ground with his detective as he has Holmes mention Edgar Allan Poe's fictional detective, C. Auguste Dupin, as if he is a competitor. Holmes calls Dupin an inadequate investigator. Poe is often credited as creating the first detective in fiction and here Holmes discredits Poe's detective. A funny and bold move.
2.) The relationship between Watson and Holmes begins with a combative quality as Watson, the physician skeptic, resists believing in Holmes's powers. As Holmes slowly earns Watson's faith readers are led to also believe in Holmes. At the conclusion of the first novel readers learn the book we are reading was written by Watson because he wants Holmes to receive the credit he deserves. This allows Holmes to criticize Watson's descriptions and even the tone of the writing. In the second novel, Holmes calls the first novel too romantic. Again, funny and bold.
I read the two novels based on the television series Elementary by Adam Christopher. They do not capture the excitement and urgency of the original Doyle novels precisely because they try to be too exciting and contemporary. The point of view jumps around in these two novels as it is apt to do in a modern thriller. When a Holmes adventure is not narrated by Watson the readers lose Watson's amazement, his emotion, and his need to know how it is that Holmes is figuring out the case. The Christopher books feel average to me. The writer, visual artist, and educator Dennis Gilbert commented that when Holmes is brought into contemporary times it often feels like fan fiction. These two novels fit that category. But even worse, at the end of the second book Holmes is described as what could only be called goofy as he performs for an internet audience. Please. Don't do that.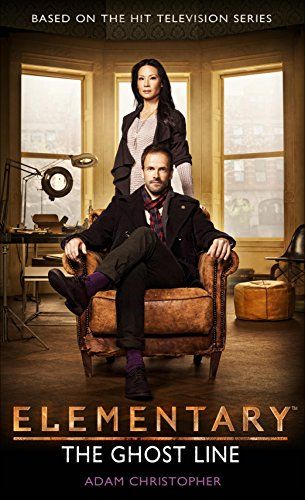 It might be said that Doyle's first Holmes adventure was an instant bestseller, but that is not exactly true. It did, as they say nowadays, launch well and build from there. It didn't hurt that the book contained a sensational backstory description of the Mormon Church in the Salt Lake City Valley in the USA as the source of evil that led to the murders that Holmes investigates. The history of Mormon frontier justice and their support of bigamy is described in Part Two of the novel with an almost agitprop melodramatic tone. Mormon missionaries were spreading their message in England at this time and there were popular books circulating about the Mormon vigilantes that called themselves Danites.
When asked about this later and the controversy that arose around it, Doyle was quoted as saying that it is a history best not discussed. No comment as a comment.
After finishing the second Holmes novel The Sign of Four I think I can attempt to answer the question: Do the original novels hold up today?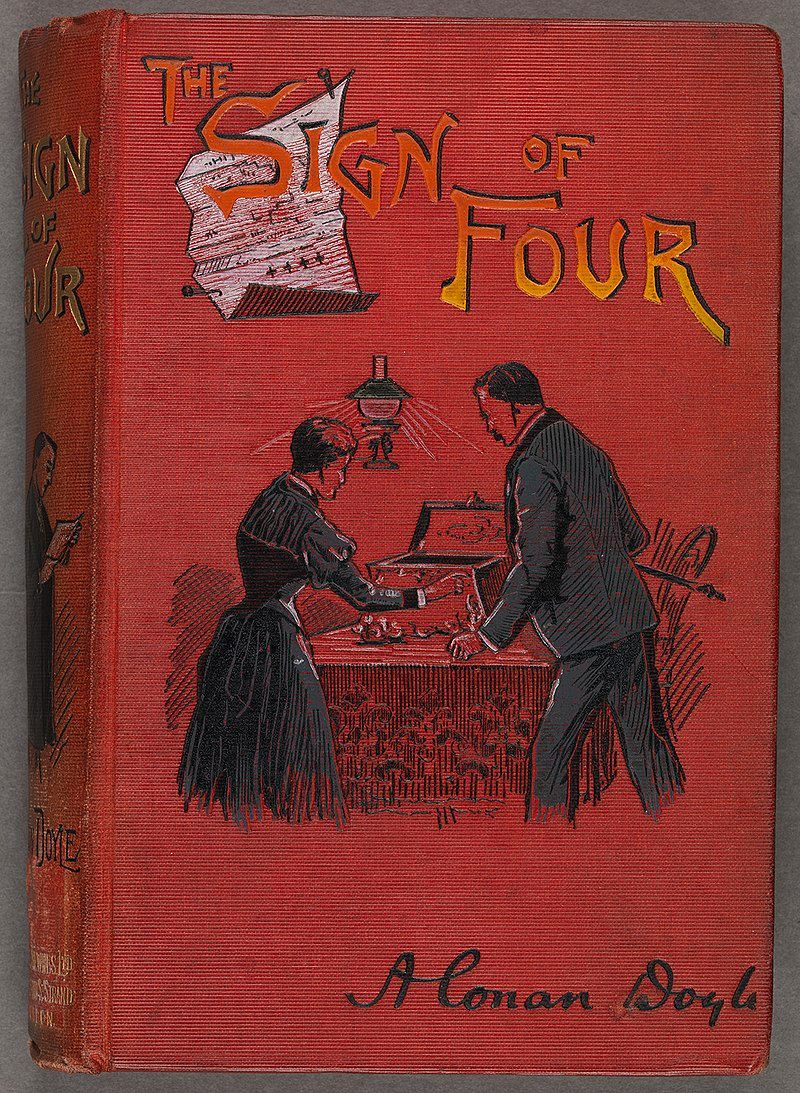 It is impossible for me to look past Doyle's use of terms like "coolies" for Asians or "beasts" for indigenous people. These novels are male-centric and uncritically celebrate the British Empire. There is also the problem of structure. Holmes solves both of the crimes in the first two novels before the books are finished. Readers then get the Mormon Western adventure in the first book and in the second, they get a murderer's descriptions of his criminal adventures in India. This is Doyle delivering history through a sensationalist lens and may have helped sell both books, but it does not hold up today.
It seems that many of the film and television adaptations and their need to concentrate on the action of solving the case and minimize the crime/adventure aspects of the novels improve the material. Of course, to be fair, Doyle later figured that out himself and many of his short stories focus solely on Holmes solving the case.
In International surveys, Sherlock Holmes is rated as one of the top five best-known protagonists in all world fiction. But should you go back and read the original novels and stories? Not unless you are determined to find out how Arthur Conan Doyle created a character that will always be with us in one form or another. I do recommend several film and television adaptations in the June 2023 Reviews.
SCREEN: Asteroid City directed by Wes Anderson
I have seen every one of Wes Anderson's live-action pictures when they were released beginning with his first, Bottle Rocket, the indie masterpiece. (The look and feel of his animated films do not work for me.) I saw this one in a crowded theater and miraculously the crowd did not talk during the quiet parts.
I know some people do not like his pictures. I get it. His films are like dreams. When I walk out of the theater, most of his images fade and only linger briefly before they drift out of my mind. But one or two images always stay with me.
What I loved about this film was Anderson's use of nearly every live theater technique within the film. Here are a few: direct address, monologue, actors addressing an audience within the film itself, a character's self-conscious dialogue about their dialogue, layered narrative with actors describing how they will act in a future performance, actors breaking character, and on and on. Combine this level of writing skill with confident use of camera techniques, models, and stunning art direction and the result is this masterwork.
Does the film reach the kind of emotional peak that makes for unforgettable cinema? It may for some, but for me, it is not about that. Garry Shandling once said, "I am at a point where I don't need to close strong." In my opinion, that is the point where Wes Anderson is right now. It's not about the close, it's about how you got there.
Highly recommended.
MUSIC: Easy Come Easy Go by Tom Munoz
One of my favorite Tom Munoz tracks. He has the vibe exactly right.
MUSIC: The Rolling Stones work tape: Miss You
YouTube will not let me share this recording of Mick Jagger and The Rolling Stones working out the song Miss You. Besides the Stones lineup, Jagger assembled an array of studio musicians to lay down this incredible disco-influenced bottom. I love hearing him work out the lyrics in real-time. You will have to watch and listen on YouTube. It's worth it.
IN MEMORY: Treat Williams (December 1, 1951 – June 12, 2023)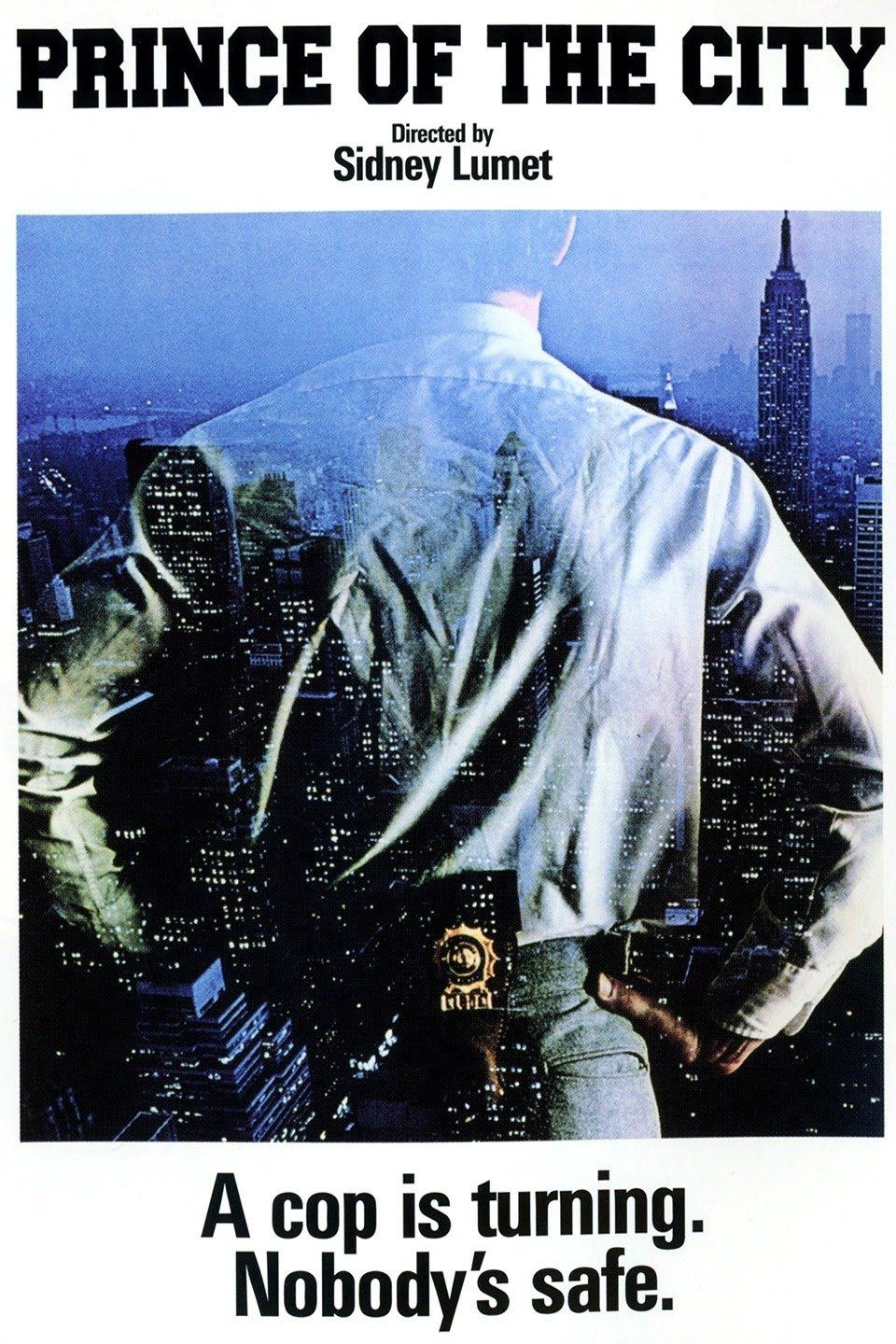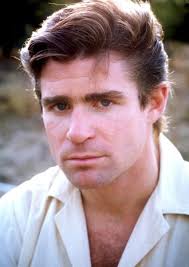 Treat Williams died in a motorcycle accident in Vermont. He was a certified pilot and was said to be a careful man. He was wearing a helmet and riding an older model Honda Shadow. The driver of the car knew Williams from social events in the area, did not see him on the motorcycle, and turned left in front of him. Watch Prince of The City directed by Sidney Lumet or Hair directed by Milos Forman. He got it done well and right. My heart goes out to his family, friends, and colleagues.
---
Book, music, & screen reviews, & interviews & fiction can be found at dandomench.com - a forever free secure site with the highest standards of privacy. Your free login is your email and name. Your participation is not public. Your info is never shared. If you contribute, your payment information is never stored here. Add this website to your address book or drag the newsletter from your spam folder to your primary folder so we can stay in touch. You can contact me at dandomench@gmail.com.