August Reviews: Rain
"The Jewel Thief" documentary, "All The Sinners Bleed" by S.A. Cosby, "The Chateau Liberte" soundtrack, Singer-Songwriter Julie Byrne, In Memory: Sinead O'Conner & Paul Reubens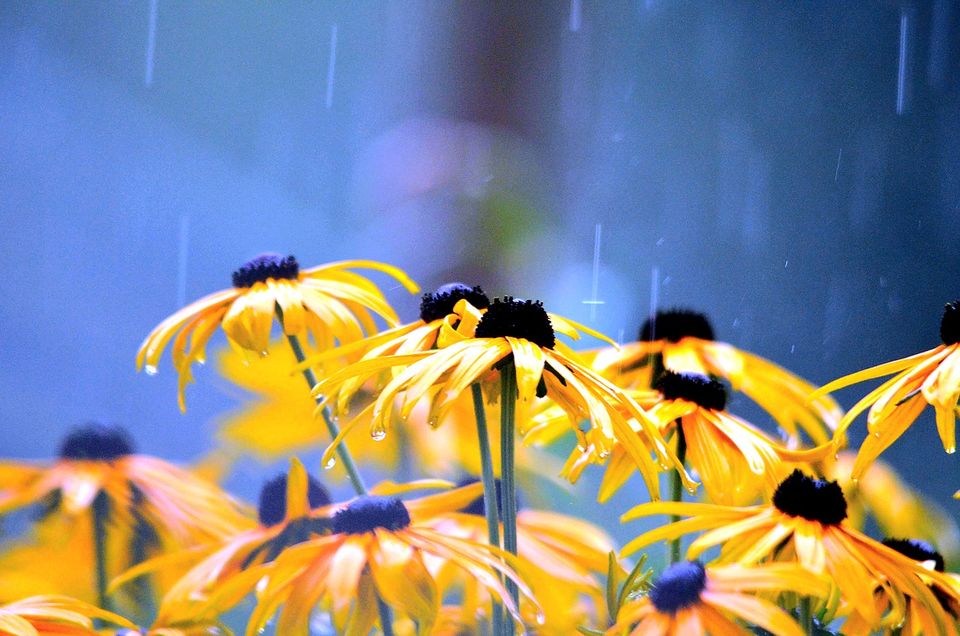 "August rain: the best of the summer gone, and the new fall not yet born. The odd uneven time." - Sylvia Plath

NOTES:
In these reviews, I feel I'm in conversation with friends. I hope some of this stuff interests you as much as it does me. But then again, most of you already know my faults and are forgiving of my often ridiculous enthusiasms. I'm grateful to you for putting up with me. Take care of yourself and stay cool through the dog days of August.
SCREEN: Documentary: The Jewel Thief
This month I start with the perplexing and stunning documentary of a Canadian thief. This man moved through the world like a hot knife. He worked every angle and used everyone he could. He was obviously an anti-social personality from the get-go, but no one called him out. No one seemed to know what kind of person they were dealing with.
Why can't we recognize these individuals when we encounter them? Perhaps this man could have received help early on, or at least, his family could have. Mental health education should start in elementary school and include information on these personalities: "Hey kids, these are the traits of a sociopath. Recognize and steer clear of these individuals. If you have one in your life--get help, and also maybe not elect them."
This man's happy little laugh says it all. And yeah, don't think he wouldn't let you die if it served him. This is one of the greatest documentaries about an anti-social personality I have ever seen. Hilarious at times and scary. Worth every minute of your time.
BOOK: All The Sinners Bleed by S.A. Cosby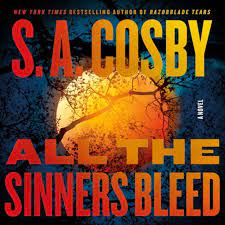 S. A. Cosby is a writer whom every reader, no matter what genre you prefer, should know about.
There are some literary novelists breaking new ground by going forward into the future with twisted narratives that challenge your expectations.
Then there is S. A. Cosby, who mines the noir novel past and pulls out the demons that society has tried to ignore. He makes these devils present and new.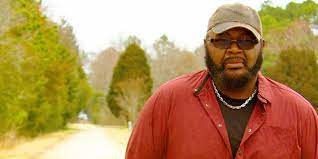 Michael Connelly, NYT bestselling author of Desert Star summed it up perfectly: "S. A. Cosby's novels always hit the grand slam of crime fiction; unstoppable momentum, gripping intrigue and deep character with a hard and telling look at culture and society. I hesitate to call All The Sinners Bleed his masterpiece because he has many more books to write and they only get better and better. Cosby no doubt carries the mantle of Faulkner with him as he uses the crime story to show us where we are and how far we still need to go. Sheriff Titus Crown lives in these pages and your heart. He's a character for the ages."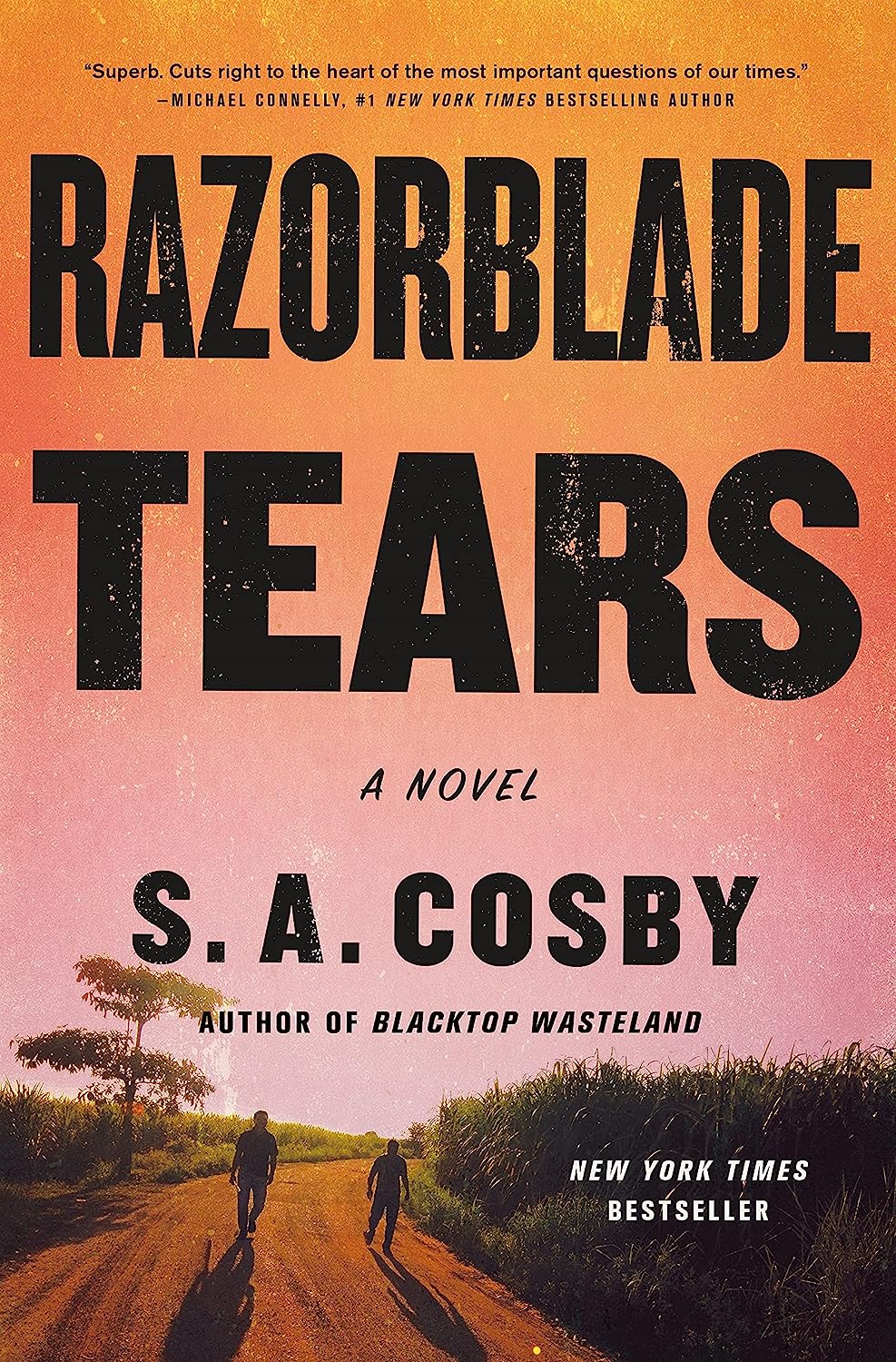 The talented actor performing S.A. Cosby's audiobooks is Adam Lazarre-White. He is simply one of the best I have ever heard. The narrator of an audiobook has immense control over pacing. Lazarre-White draws the best out of the written word. He knows when to let the drama simmer and when to let it boil over.
These novels are violent and not for everyone, but they address our country's past in new ways that matter.
LIVE MUSIC: The Chateau Liberte Soundtrack
I found this gem of a playlist deep in the archives of Vimeo. If you were hitting clubs in the bay area in the '60s and '70s you probably heard many of these bands live. I am not into nostalgia, but I am into live music. There are performances here that resonate and continued to influence bands today.
This playlist of classic rock and blues songs is from an independent documentary film The Chateau Liberte released in 2019. This socio-cultural documentary was produced for educational use in conjunction with the nonprofit New Museum of Los Gatos. The Chateau Liberte was a historical Santa Cruz Mountain outpost where many influential rock bands played in the 1960s and 1970s.
SONG LIST:
1. Shady Grove by Guitar Tuesday
2. White Punks on Dope by The Tubes
3. Greenwood Creek by The Doobie Brothers
4. Back to The Chateau by The Doobie Brothers
5. Keepers by Jerry Garcia & Merl Saunders
6. Sing Me a Rainbow by Sons of Champlin
7. Been So Long by Hot Tuna
8. Battle of New Orleans by Bob Weir's Kingfish
9. Hell in the Hills by Timbercreek
10. Rose Colored Eyes by Moby Grape
11. Bad Motor Scooter by Montrose
12. Wasn't Born to Follow by The Byrds
13. In The Past by Chocolate Watchband
14. The Joker by Snail
15. Synesthesia by Goth Mountain
16. Gimme Shelter by Stone Sour
17. Fresh Air by Quicksilver Messenger Service
18. Piece of Mind by Blue Cheer
Tracks 7, 8, and 9 were recorded live at the Chateau Liberte in the early 1970s. Track 15 Synesthesia by Goth Mountain was written, played, and produced by film Director W.J. McKay. I claim no rights to the songs and this music is only used in a nonprofit manner for historical record and educational purposes.
If you are so inclined to jump down this rabbit hole, you will lose an hour and a half of your life. I know I did. More than once. Listening again right now as a matter of fact.
MUSIC: Singer-Songwriter Julie Byrne
Live and haunting, often gentle music. She tours extensively and earns her way. I hope she continues to evolve.
IN MEMORY: Sinead O'Conner
When The Lion and The Cobra came out in 1987 I was watching the live music scene collapse in northern New England. This live performance was one of the rare times I heard anything like the punk sound I loved on national TV. Sinead O'Conner was a blast of fresh air and Nothing Compares 2 U was yet to come. An amazing unique talent with tragic loss and struggles of her own. Thank you & Rest In Peace.
IN MEMORY: Paul Reubens
Paul Reubens was one of the greatest improvisational comedians of all time. He could squeeze a joke out of thin air and did, over and over again. This interaction with David Letterman showcases the speed of his mind and the amazing control of his physical movements and facial expressions. I watched his movies with my sons when they were first released. Great memories. What talent and discipline and creativity. Thank you & Rest In Peace.
---
Book, music, & screen reviews, & interviews & fiction can be found at dandomench.com - a forever free secure site with the highest standards of privacy. Your free login is your email and name. Your participation is not public. Your info is never shared. If you contribute, your payment information is never stored here. Add this website to your address book or drag the newsletter from your spam folder to your primary folder so we can stay in touch. You can contact me at dandomench@gmail.com.