Screenwriter: Benjamin August
A screenwriter's decades-long journey to overnight success.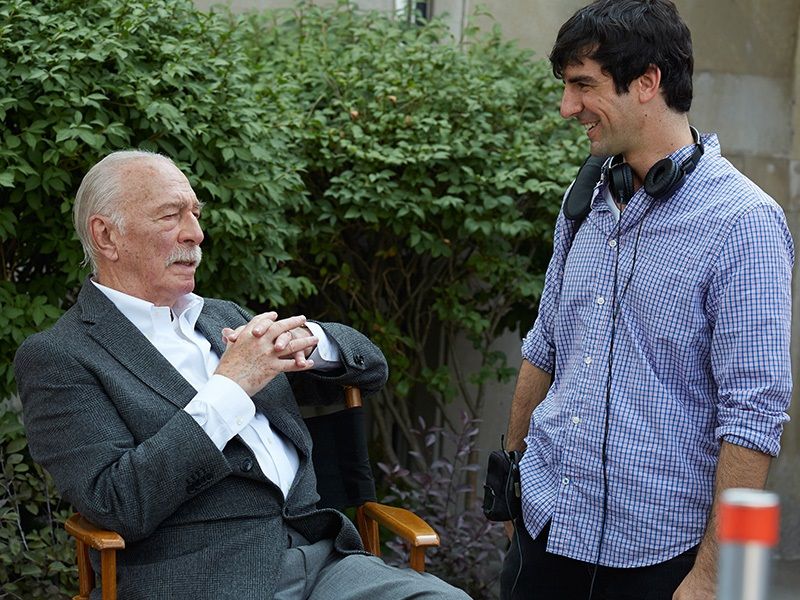 "Sometimes it takes years for a person to become an overnight success." - Prince
From 2003 to 2007, Benjamin August worked in TV as a casting director, producer, and actor. In 2007, he moved to Vietnam to teach English as a second language. In simple terms, he was a struggling writer managing to support himself while writing spec screenplays.
August wrote a screenplay in Vietnam that generated interest. He flew to meetings in LA to polish the script while still living and working in Vietnam. That screenplay, "Remember," became the 2015 film produced by Robert and Ari Lantos and directed by Atom Egoyan.
This script won the Canadian Screen Award for Best Original Screenplay at the 4th Canadian Screen Awards in 2016.
August's script gave Christopher Plummer the opportunity to deliver one of the best performances of his career.
It is a fascinating film with a cult following. Plummer was supported in his star turn by other great actors: Martin Landau, Bruno Ganz, Jürgen Prochnow, and Dean Norris.
August's screenplay adaption of the book "The Billion Dollar Spy" by the Pulitzer Prize-winning author David E. Hoffman is now in pre-production. This is the true story of the spy who cracked open the Soviet military research establishment in the last years of the Cold War.
A trailer for the film is not yet available. I included a promotional video for the book.
This much-anticipated film will star Mads Mikkelsen in the lead. Amma Asante directs. It is scheduled for release in 2023.
August is also developing a TV series with Gale Anne Hurd's Valhalla Productions and writer Mark Rosenthal about the first woman to seize control of a Hassidic sect.
Benjamin August is an overnight success who worked decades to get there and that is how it is done.
---
(Please take a moment to subscribe. Book, music, & screen reviews & interviews, & fiction are in play monthly at dandomench.com --a forever free secure site with the highest standards of privacy available. Your free login is your email and name--the only information the site retains. Your participation is not public. You are never tracked or your email shared. Please contribute if you can. Your payment information is never stored here. Add this website to your address book so we can stay in touch. You can contact me at dandomench@gmail.com. I will respond as quickly as possible. Thank you!)