September Reviews: Fresh
Women in Their Beds by Gina Berriault, Hundreds of Days by Mary Lattimore, Songwriter Paul Thorn, Take Shelter written & directed by Jeff Nichols, and A Writer's 2 Best Books on Outlining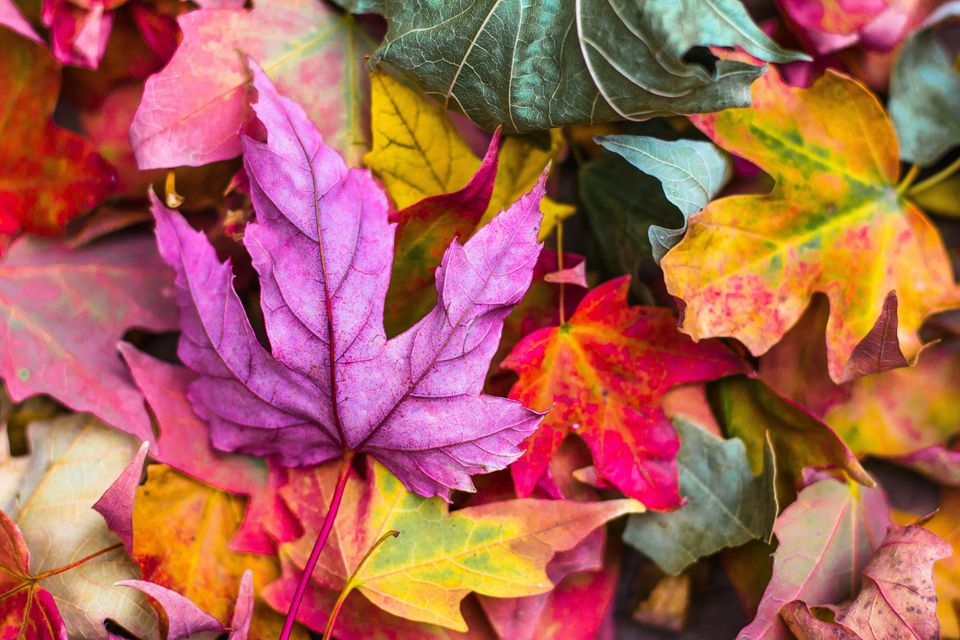 "Life starts all over again when it gets crisp in the fall." – F. Scott Fitzgerald
Reviews: Women in Their Beds by Gina Berriault, Hundreds of Days by Mary Lattimore, Songwriter Paul Thorn, Take Shelter directed by Jeff Nichols, and A Writer's 2 Best Books on Outlining
Please give what you can afford to the Ukraine Red Cross Society. Ukraine is defending its democracy against a brutal autocratic invasion.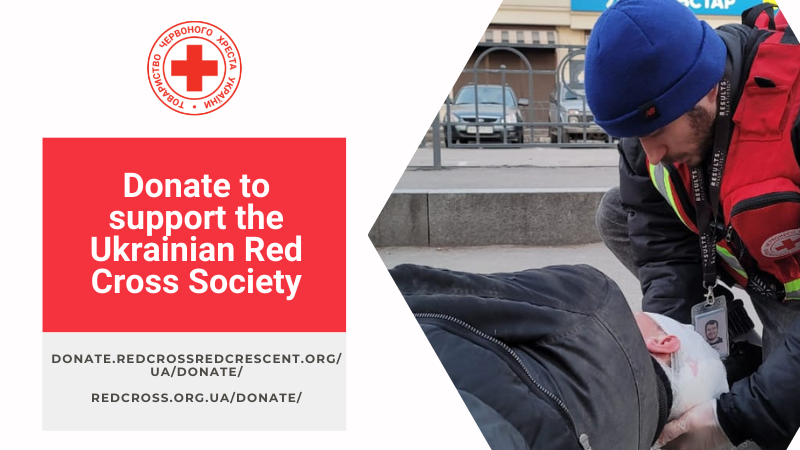 STORIES: "Women in Their Beds" by Gina Berriault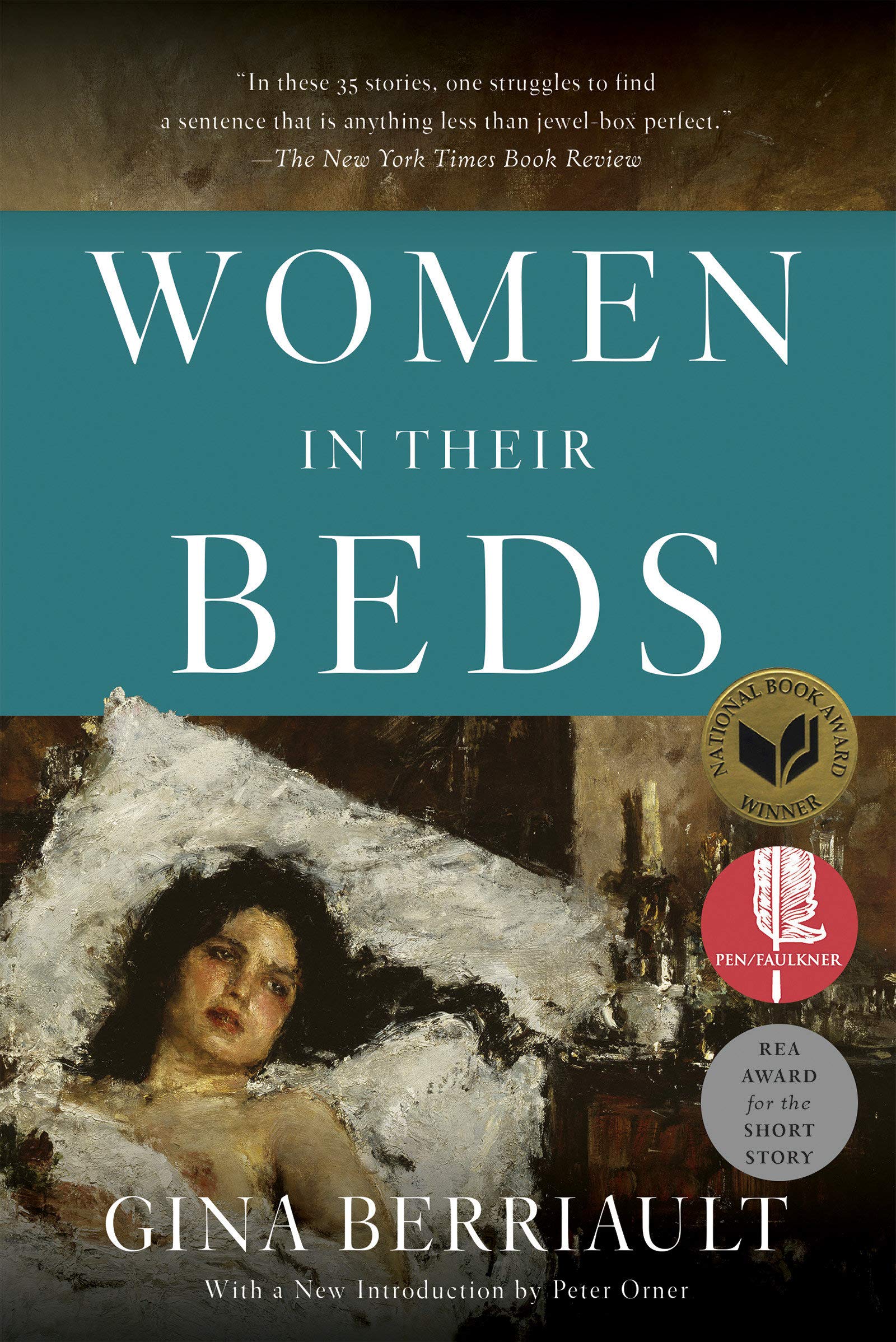 Gina Berriault was one of the greatest USA short story writers of all time. I enjoy bringing her work to the attention of new readers, especially because the responses I receive back are always positive. Berriault is simply one of the best writers I have ever read.
The writer Robert Stone said of her, "Her writing, line for line, is the most emotionally precise I know and her stories are among the wisest and most heartbreaking in American fiction."
Her editor, Jack Shoemaker of Counterpoint Press, was quoted in SF Gate, "To find another writer of such emotional depth and range, one thinks of Babel or Tolstoy, Hawthorne or Henry James. No praise can ever quite measure her accomplishments in the short story."
This 1996 collection, Women In Their Beds, was her last book before she passed in 1999. There is truly a lifetime of incredible work within these pages.
Berriault published four novels and three collections of short stories. As you can see from the stickers on the book cover above, Women In Their Beds won the PEN/Faulkner Award, the National Book Critics Circle Award, and the Rea Award for the Short Story. She also received a Guggenheim Fellowship, a grant from the National Endowment for the Arts, and two Commonwealth Medals for Literature.
Berriault's short story The Stone Boy was made into a 1984 film starring Robert Duvall and Glenn Close. She taught at S.F. State and the University of Iowa, received a Radcliffe Fellowship, an Ingram Merrill Fellowship, and the Bay Area Book Reviewer's Award.
Reading Berriault is a pleasure. There is not a misplaced word. She never wastes your time or shows off. She has a story to tell and she gets to it. Her descriptions are artful without calling attention to the artist.
I recommend first reading the section of "selected" stories, the last twenty-five stories in the book.
When you come back to the first ten stories, you will see that something has subtly changed. Time feels compressed. When she chooses to do so, she is able to distill a novel's worth of detail into one short story. I feel her impatience in these last ten stories. She takes risks to create urgency. It is as if the storyteller is afraid her characters will run away or abandon her before she finishes telling the story. It feels like she knows she is running out of time.
Her longtime companion was Leonard Gardner the author of the acclaimed novel Fat City and a screenwriter. He produced and wrote for the TV show NYPD Blue.
I read this collection on Kindle and then ordered the paperback book. I needed to see the words on the paper. Her work lives on. She was a master. Honest and true.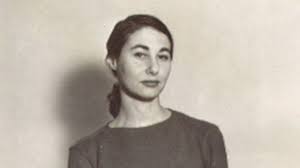 MUSIC: "Hundreds of Days" by Mary Lattimore
Environmental? Ambient? Classical? Electro? Mary Lattimore is a harpist who collaborates with other musicians to create musicscapes that haunt and lift.
Lattimore is classically trained. She has recorded solo albums and collaborated with Philadelphia musician Jeff Zeigler. She performed with indie musicians Thurston Moore, Kurt Vile, and Steve Gunn.
The critically acclaimed album featured above, Hundreds of Days, is the perfect introduction to her extensive body of work.
SONGWRITER: Paul Thorn
Paul Thorn is a former professional boxer and a prolific songwriter raised in Tupelo, Mississippi. His songs can be funny, ironic, or melancholy. They always feel true to who he is and the life he is living. To my ears, he is a successor to John Prine.
He was recommended to me by the musician Tony Gilliam and as usual, his pick was perfect.
In 1997 Thorn signed with A&M Records and released Hammer & Nail. He left A&M and recorded thirteen more albums, all self-released and self-produced with his writing and production partner, Billy Maddox.
Thorn's 2010 album Pimps and Preachers debuted at No. 83 on the Billboard 200 chart. His 2010 album What the Hell Is Goin' On was the 12th Most Played Album of 2012 on the Americana Music Association Year-End Chart.
Thorn has toured as an opening act for Huey Lewis & the News, Sting, John Prine, Marianne Faithfull, Mark Knopfler, Robert Cray, Bonnie Raitt, Jerry Jeff Walker, Toby Keith and Jeff Beck.
Here Thorn plays one of his songs that recovering friends may appreciate in more ways than one.
SCREEN: "Take Shelter" written and directed by Jeff Nichols
Take Shelter showcases the actors Michael Shannon and Jessica Chastain who both delivered outstanding performances. Why am I reviewing a film that came out in 2011?
Because Jessica Chastain won the 2021 Academy Award for Best Actress for her portrayal of Tammy Faye in The Eyes of Tammy Faye, which she also produced.
I went back and looked at a few of her past lead-actress credits: Take Shelter (2011), The Tree of Life (2011), The Help (2011), Zero Dark Thirty (2012), Interstellar (2014), The Martian (2015), It Chapter Two (2019), A Most Violent Year (2014), Miss Sloane (2016), Molly's Game (2017), and the television miniseries Scenes from a Marriage (2021).
That list has a couple of my favorite movies on it. Not that my opinion matters, but there is no doubt in my mind she should have the best actress Oscar statue on her fireplace mantel. I believe she gave all she could give in her portrayal of Tammy Faye, but that biopic based on a documentary film was in no way sublime. Let me explain.
I recently read a previously published interview with the editor and fiction writer Gordon Lish. He said he was not a good fiction writer because he could never get what he called "the sublime" into his work. When asked to explain what he meant, he could not describe it exactly, but through the course of the interview, it was clear that he meant what some call "poetic resonance." Another term that is hard to describe, but I understand it to mean the feeling that there is a merging, an echo, a harmonic, of something larger than the work of art itself that comes through to an audience. It is a quality in the art that is larger than the art itself. It is experienced emotionally. It is subtle, rich, and mysterious. Maybe I can't explain it any better than Gordon Lish, but I can give you an example.
The film Take Shelter, written and directed by Jeff Nichols, is a masterpiece that depends upon a sublime shift in the characters in order to work for the audience.
I am aware that it does not work for everyone, but some people feel this subtle shift as a dramatic climax that completes the film.
The film won two Saturn Awards, Best Writing for Nichols and Best Actor for Shannon, and was nominated for two more, Best Horror or Thriller Film and Best Actress for Chastain. It won the 50th Critics' Week Grand Prix at Cannes and received the FIPRESCI Prize from the International Federation of Film Critics. It won the grand prize at 37th Deauville American Film Festival and was awarded Best International Feature Film at the 7th Zurich Film Festival. It was picked up for distribution at the Sundance Film Festival by Sony Pictures Classics.
Roger Ebert gave the film four out of four stars, "It is the gift of actor Michael Shannon as Curtis LaForche that while appearing to be a stable husband and father with a good job in construction, he also can evoke by his eyes and manner a deep unease...Here is a frightening thriller based not on special effects gimmicks but on a dread that seems quietly spreading in the land: that the good days are ending, and climate changes or other sinister forces will sweep away our safety."
Shannon was superb. He provided the foundation for the film, but it was Chastain's sublime (because that is exactly what it was) performance in the final moments of the film that made the entire film work for me.
In a video interview, Nichols elaborated on the ending, saying "For me personally...the moment that matters, dream, not dream, real, not real, whatever it is... has to be that these people are on the same page again. They had this wedge put in between them from all of these various factors, and now at the end they're looking at each other, and they are seeing each other, and they're together..."
I cannot imagine another actress communicating that moment as well as Jessica Chastain did in this film written and directed deftly by Nichols.
Congratulations to Jessica Chastain on her Best Actress Oscar.
Do yourself a favor, put all the distractions aside, and give Take Shelter your undivided attention. It is worth your time.
A WRITER'S 2 BEST BOOKS ON OUTLINING
My two favorite books on outlining are both by the author K.M Weiland. I do not know her or receive any benefit from these reviews. I am just saying, in my opinion, she nails it.
Book 1.) Outlining Your Novel: Map Your Way to Success by K.M. Weiland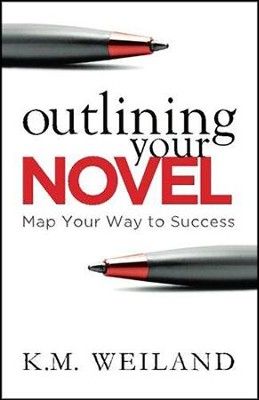 I have a four-foot-long shelf of self-help books for writers that I keep as talismans. I have recycled that same amount, or more, of those types of books over the years because I failed to find an insight or technique I could use.
The two books I recommend here by the author K.M. Weiland surpass anything I have read so far about using outlining and story structure to improve your writing. She has a gift for incorporating and summarizing the relevant parts of other writing books on these subjects and chooses excellent examples from novels and films to illustrate her points.
I read both of these books and listened to the audiobooks. There is some repetition, and some cuteness here and there that has to be overlooked, but these two books could not be clearer.
Her book on outlining does not promote a certain system or a set method. She just tells the writer why it works to outline before you jump in and presents multiple approaches and their benefits. There is room here to find your own way and that is why I recommend the book not only for novelists but for short-story writers and screenwriters as well. I can't recommend it enough.
I include her book about novel structure because it is, in my opinion, a deepening of her outlining recommendations.
Book 2.) Structuring Your Novel: Essential Keys for Writing an Outstanding Story by K.M. Weiland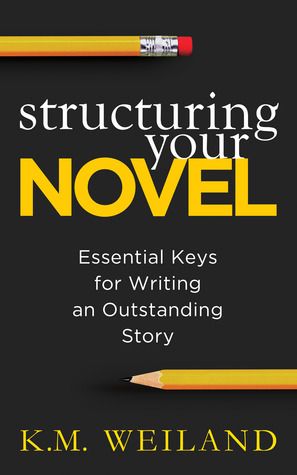 Read K.M Weiland's book on structuring a novel before you jump into outlining your novel or screenplay. Her approach here is similar to the first book in that she does not present a rigid structure to follow, but she is definitely insistent that you be aware of the shifts a story needs to take to keep a reader's attention. Again, she uses examples from literature and film to illustrate her points.
These books work well together and because they are so comprehensive in their incorporation of other known approaches out there they are really all I would recommend.
After reading and/or listening to these two books, sit down and write your outline. You do not have to fly by the seat of your pants anymore and spend many hours rewriting to get your story to work. Or not be able to finish your story at all. (Cough. Cough.)
K.M Weiland is on Twitter @KMWeiland and her website has more writing skill advice that might be helpful at www.helpingwritersbecomeauthors.com. But as soon as possible, incorporate what works for you, and get writing.
Because ultimately, writing teaches writing
---
(Please take a moment to subscribe. Book, music, & screen reviews & interviews, & fiction are in play monthly at dandomench.com --a forever free secure site with the highest standards of privacy available. Your free login is your email and name--the only information the site retains. Your participation is not public. You are never tracked or your email shared. Please contribute if you can. Your payment information is never stored here. Add this website to your address book so we can stay in touch. You can contact me at dandomench@gmail.com, on Twitter @DomenchDan, or on Goodreads. I will respond as quickly as possible. Thank you!)