September Reviews: Turning
Searching For Sugar Man, Novels of Michael Connelly, Me/And/Dad by Billy Strings and Terry Barber, & In Memory: Robbie Robertson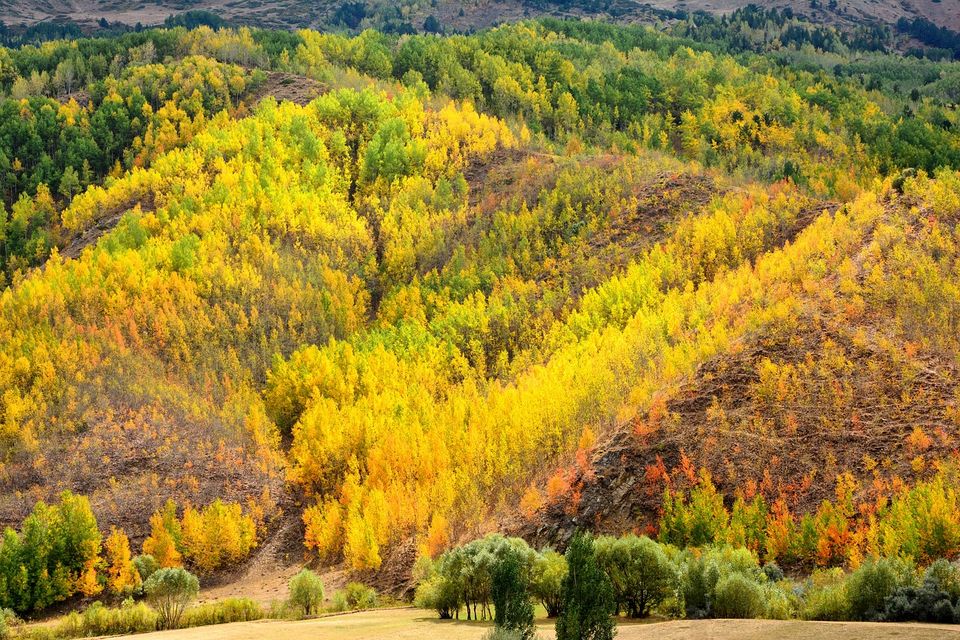 "How smartly September comes in, like a racing gig, all style, no confusion."—Eleanor Clark

NOTES:
There is still good, sometimes great, art being made despite the stifling ever-expanding corporate ownership of distribution. In these reviews, I try to point out a few good things that might have gotten lost in the onslaught of corporate noise that all of us now must endure. If you know of a gem I missed, please let me know.
In September in Maine, the fields turn yellow with Coneflowers, Wild Parsnip, Woodland Sunflowers, Goldenrod, and Yellow Star Grass. The first-turning tree leaves also take on yellow hues. Against this yellow background, the first splashes of red come from Virginia Creeper, Sumac, Chokeberry, Burning Bush Euonymus, and High Bush Blueberries. Here is the beautiful chaos outside my office window:

DOCUMENTARY: Searching For Sugar Man
Jesus Sixto Diaz-Rodriguez passed away on August 8, 2023. Also known as Rodriguez or Sixth Prince, he lived in Detroit, Michigan. His passing led me back to the documentary about his career, Searching For Sugar Man.
Last month I recommended the documentary The Jewel Thief for its portrayal of a psychopath pushing through the world like a steamroller. Searching For Sugar Man is the opposite. This is the portrayal of a graceful, gentle, and responsible singer-songwriter who practiced his craft supporting himself and his family working manual labor only to discover he was a rock star. It's a fun and uplifting piece of work.
Written and directed by Malik Bendjelloul, this documentary won the BAFTA Award at the 66th British Academy Film Awards in London in 2013 and two weeks later, won the Academy Award for Best Documentary Feature at the 85th Academy Awards in Hollywood.
It is almost impossible to believe the producers, crew, and director of this documentary were able to put this great-looking film together by shooting in Super 8, half-inch video, and, when they ran out of money, shooting with iPhones. This is a DIY masterpiece and the way it was made perfectly fits the star, Sixto Rodriguez.
Rodriguez worked at his craft even when it seemed no one cared. But he cared, and when he was back on stage, he was clearly in charge--the consummate professional musician pleasing his audience.
Available to stream on Max, iTunes, Vudu, Google Play, and Amazon Instant Video.
BOOK: The Night Fire by Michael Connelly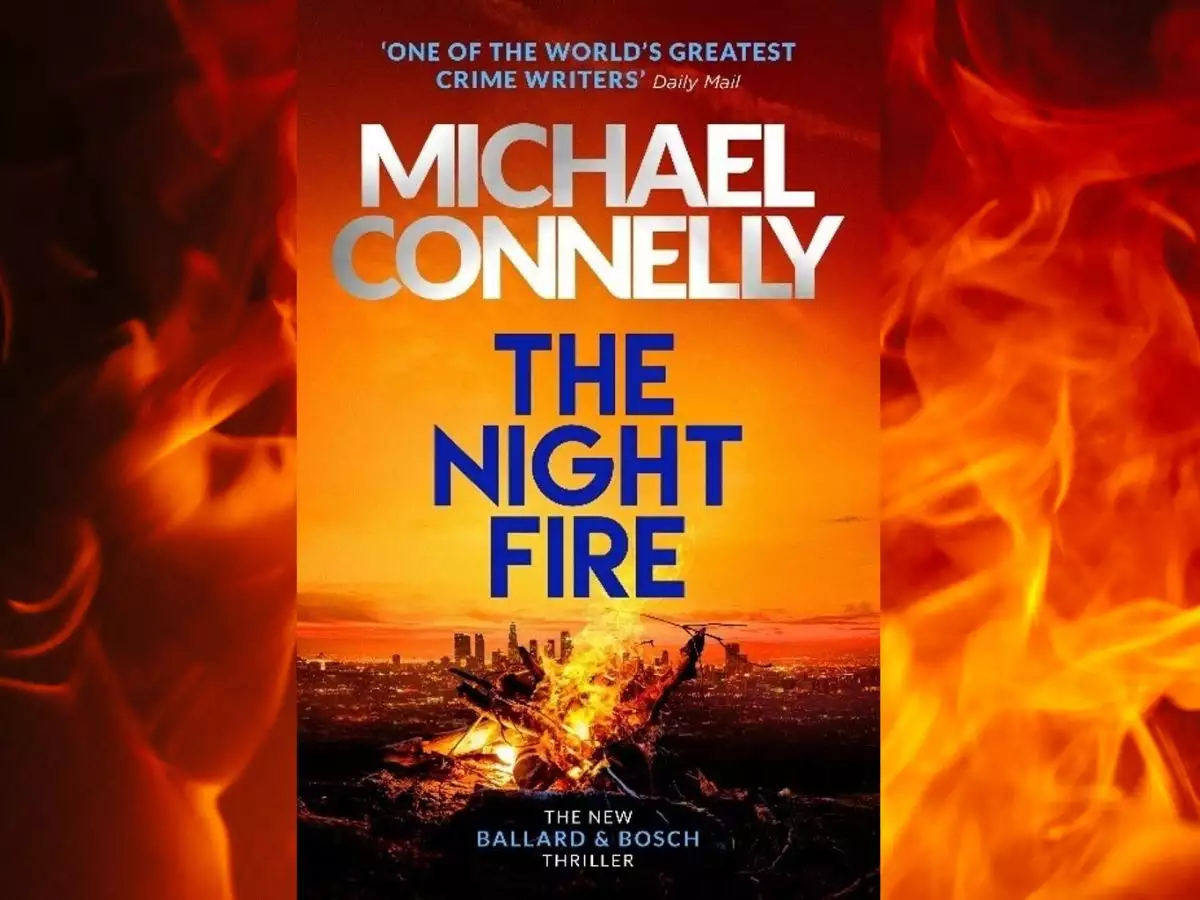 In my experience following the careers of a number of successful male writers of detective crime fiction there often seems to be a point in their careers where they believe their own hype and churn out tough-guy nonsense. I will not mention names, but there are books out there written by male crime writers mid-career and later that are full of subtle, and not-so-subtle, racism and misogyny.
Michael Connelly, on the other hand, has continued to evolve and deepen the humanity of his characters: detectives, secondary characters, and crime victims. He is not perfect. I am not a fan of his Lincoln Lawyer series. But to be fair, in all of his work you can feel him making sure the reader understands the terrible effects of violence on the innocent, and on those who work to protect them.
I've selected The Night Fire to feature because I liked the slow confident beginning, but I recommend any of the Harry Bosch books that also feature Renee Ballard beginning with Dark Sacred Night (2018).
His female detective characters are based on research and experience as this clip describes:
The Harry Bosch Books in published order: The Black Echo (1992); The Black Ice (1993); The Concrete Blonde (1994); The Last Coyote (1995); Trunk Music (1997); Angels Flight (1999); A Darkness More Than Night (2001); City Of Bones (2002); Lost Light (2003); The Narrows (2004) (sequel to The Poet); The Closers (2005); Echo Park (2006); The Overlook (2007); Nine Dragons (2009) (also featuring Mickey Haller); The Drop (2011); The Black Box (2012); The Burning Room (2014); The Crossing (2015) (also featuring Mickey Haller); The Wrong Side Of Goodbye (2016) (also featuring Mickey Haller); Two Kinds Of Truth (2017) (also featuring Mickey Haller); Dark Sacred Night (2018) (also featuring Renée Ballard); The Night Fire (2019) (also featuring Renée Ballard); The Dark Hours (2021) (also featuring Renée Ballard); and Desert Star (2022) (also featuring Renée Ballard.)
The Renee Ballard Series in published order: The Late Show (2017); Dark Sacred Night (2018) (also featuring Harry Bosch); The Night Fire (2019) (also featuring Harry Bosch); The Dark Hours (2021) (also featuring Harry Bosch); and Desert Star (2022) (also featuring Harry Bosch.)
Connelly has authored other detective novels that I did not mention here because I have not read them. I am still working my way through the ones I've listed.
MUSIC: "Me / And / Dad" by Billy Strings and Terry Barber
This album was recommended by a committed Grateful Dead man who knows his music and his players. Billy Strings has said that this new album from Rounder Records is the foundation of all of his work. It was his stepfather Terry Barber who taught him to play guitar. Their harmonies are fantastic and Barber's voice has aged well. My source's favorites are John Deere Tractor, Dig A Little Deeper, and Little Cabin Home on the Hill.
Billy Strings is an accomplished guitarist with a fresh emotional feel. His songwriting is complex and honest.  
I am grateful that KEXP allowed me to post the above clip featuring Don Julin. It contains the song, Dust In A Baggie, which has become a kind of anthem for Billy Strings.
I am not sure how long the clips I've posted below will stay up. YouTube takes down everything music-related as fast as it can. If it is here, enjoy it while you can.
The entire Austin City Limits set is golden, but I would call your attention to the song Away From The Mire (14.10). His lyrics on that song are heartfelt and his solo there showcases how well he interprets the best of rock and bluegrass guitar phrasing. It is outstanding playing and songwriting.
IN MEMORY: Robbie Robertson
Jaime Royal "Robbie" Robertson (July 5, 1943 – August 9, 2023). There was a time when I drove around Maine running errands in a Ford pickup with my young sons while Music From The Big Pink played out of the dashboard speakers. Good memories.
If Robertson was not a genius, he certainly came damn close. He wrote and arranged some of the most influential and greatest music of the era with The Band. After they broke up, he went on to a successful solo music career writing the hits Broken Arrow and Somewhere Down the Crazy River. He recorded solo albums for the rest of his life.
Robertson collaborated on film and TV soundtracks, composing and arranging scores for TV and film, usually with director Martin Scorsese, beginning in the rockumentary film The Last Waltz (1978) and continuing through dramatic films including Raging Bull (1980), The King of Comedy (1983), Casino (1995), Gangs of New York (2002), The Wolf of Wall Street (2013), Silence (2016), The Irishman (2019), and Killers of the Flower Moon (2023).
He made himself into a rhythm guitarist with The Band in order to achieve their unique sound and he played few solos. When Bob Dylan was onstage during The Last Waltz performance, Robertson, who toured with Dylan as his lead guitarist when he went electric, played a wild guitar solo and seemed to be having the time of his life. Great moment.
"May you build a ladder to the stars." - Bob Dylan. RIP Robbie Robertson.
---
Book, music, & screen reviews, & interviews & fiction can be found at dandomench.com - a forever free secure site with the highest standards of privacy. Your free login is your email and name. Your participation is not public. Your info is never shared. If you contribute, your payment information is never stored here. Add this website to your address book or drag the newsletter from your spam folder to your primary folder so we can stay in touch. You can contact me at dandomench@gmail.com.